Dover Senators take down Caesar Rodney Riders 59-46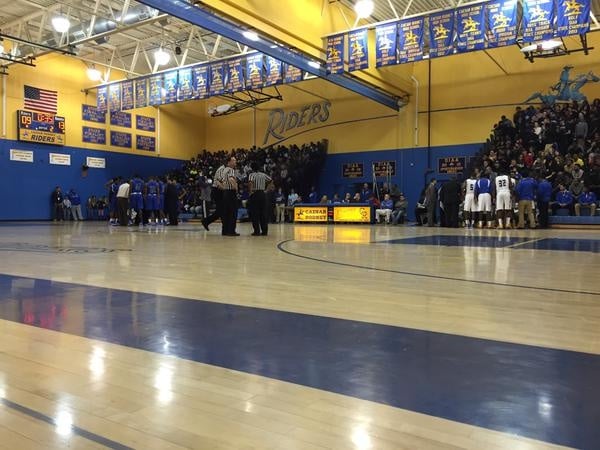 CAMDEN, De. – The Dover Senators proved that having a young team has its advantages.  On Friday night they took down the Caesar Rodney Riders in a sold-out gym 59-46.
Not one senior on the floor for the Senators and a lot of the points of the night came behind junior  Jordan Allen who scored a game-high 20 points. 
Allen opened up the game right away with a wide open three and the momentum started to sway in favor of the Senators. 
By halftime, they lead the Riders 30-19.
The Riders were able to get back in with a few key steals that resulted in points on the board. But the night belonged to Dover.
The Senators are now 2-0 and the Riders 2-1. 
Upcoming Games
12/16/14 Caesar Rodney vs. Milford – 7:15 p.m.
12/18/14 Dover vs. Sussex Central – 7:15 p.m.