Dover Police K9 nabs fugitive for arrest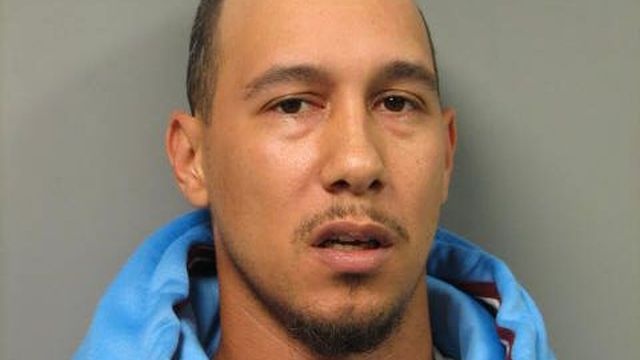 Police in Dover say they have arrested a New Castle County fugitive after he reportedly attempted to flee from officers.
Dover Police say on Thursday around 11:55  PM, Officers responded to the Elks Lodge on North Kirkwood Street, after they apparently got word that 31-year-old Steven Roscoe, a New Castle County fugitive, was there. Officers reportedly responded to the area, including K9 Spike, knowing that Roscoe has a history of fleeing from Police.
According to the report, Elks Club staff were instructed to ask Roscoe to step out, but he instead fled out a back door, and ran from Officers. Police say K9 Spike chased the fleeing Roscoe, who jumped a privacy fence, and ignored commands to stop.
K9 Spike was apparently able to catch up with the fugitive, and bring him to the ground, where Officers were able to take him into custody. During the arrest, Officers say they found 1.9 grams of marijuana in Roscoe's pocket.
He was charged with possession of marijuana, possession of drug paraphernalia, resisting arrest, and local fugitive. He is currently being held at James T. Vaughn on $102,500 bond.