Emily Lampa Named Senior Investigative Reporter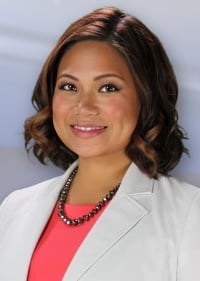 Emily Lampa has been named 47 ABC's Lead Investigative Reporter. She will assume these duties in addition to her role as Senior Evening News Anchor. The promotion comes on the heels of a new three-year-deal with Marquee Broadcasting, Inc. through 2017.
Emily started at the station in February of 2011 as Weekend Anchor before moving to the main desk in 2012. While at 47 ABC, Emily has brought in seven Chesapeake Associated Press Broadcasters Association awards. Originally from New Jersey, she now resides in Salisbury with her husband Nick and two daughters, Eva and Ashlyn.
Under her new role as Lead Investigative Reporter, Emily will oversee special investigations at 47 ABC. She will also continue her popular "Most Wanted" series', which have led police agencies to multiple arrests over the years.
"After three years with the station, choosing to stay with 47 ABC was a simple decision. With new ownership, a new brand, and a new effort to revitalize an established news organization – I'm excited to be a part of it. Delmarva is my home and being able to continue to report the news that matters to my friends and neighbors, is a real privilege," says Emily.
You can see Emily evenings Sunday through Thursday with co-anchor David Caldwell.