DE teacher accused of having sex with 13-year-old student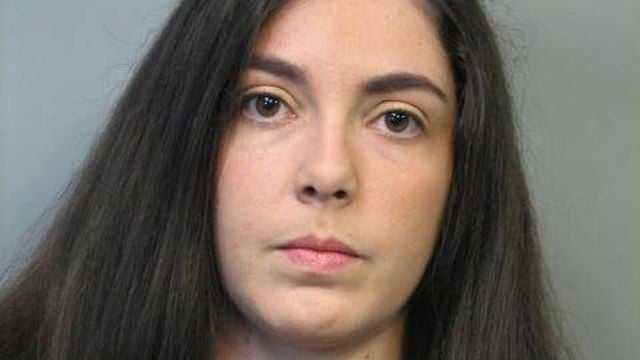 It wasn't her Fred Fifer III classroom that middle school teacher Stephanie Seabury walked into Monday morning, but the Dover Police Department.
The 22-year-old has been charged with the Sexual Abuse of a Child by a Person in a Position of Trust/Authority, stemming from allegations she had sex with a 13-year-old male student.
"On March 12th, our detectives became aware that the allegation was made by the student that he was having a sexual relationship with his teacher," says Cpl. Mark Hoffman, a spokesman for Dover PD.
From their investigation, the department says Seabury and the student got together on "numerous occasions," meeting at a prearranged location before driving to her apartment in Dover. It was one time in particular that lead to the Class 1 felony sex abuse charge.
On or around February 26th, reports say Seabury took the 13-year-old victim to her residence at the Woodmill Apartments in Dover. That's where Seabury allegedly had sexual intercourse with the barely 13-year-old boy.
"We learned of it through him talking to various friends and acquaintances," says Cpl. Hoffman, "and then it got back to school officials and the police department."
Reports say surveillance video also shows Seabury and the student leaving Fred Fifer III Middle School and getting into the teacher's vehicle, around 3:48 on February 26th.
"My client's maintained her innocence," says Seabury's attorney, John Garey, "and she's innocent until proven guilty by the state beyond a reasonable doubt."
If convicted, the 22-year-old first year teacher faces a mandatory minimum sentence of 15 years behind bars.
While police say they do believe Seabury met with her 13-year-old student on numerous occasions, they wouldn't comment on the possibility of more charges. According to police, the investigation also revealed Stephanie Seabury and the student exchanged "several explicit phone messages and photographs."
In a statement, the Caesar Rodney School District said Stephanie Seabury has been suspended with pay.
"A letter will be sent home today to all parents/guardians of Fifer Middle School children," says Ron Gough, Community Relations Specialist for the Caesar Rodney School District
Seabury has been released on $40,000 secured bond, and a preliminary hearing is scheduled for this Friday.