Hit and run leads to high speed chase; Driver charged with DUI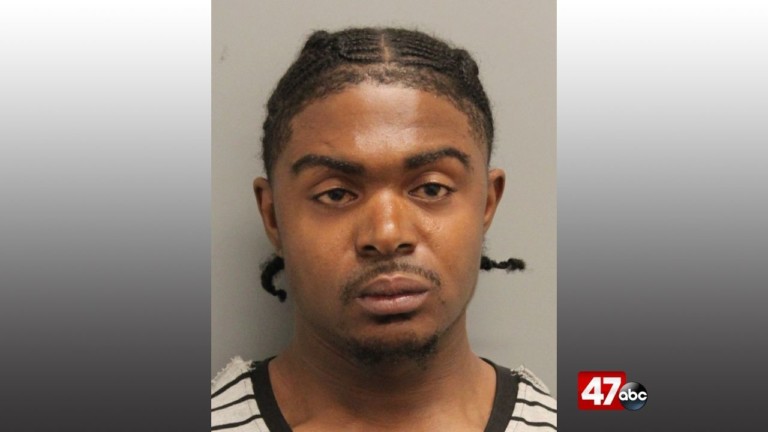 DOVER, Del. – A Delaware man is facing several charges after police say he fled the scene of an accident, struck another car, and managed to evade arrest until troopers found him walking towards his home a short while later.
According to the report 25-year-old Dover resident John L. Robinson was extremely intoxicated during the early morning hours of Tuesday, July 2nd when he drove his 2010 Subaru Impreza to a home on Steele Drive in Kent Acres and tried to fight people who were at the residence. Robinson was reportedly told to leave and in response repeatedly revved his engine and then crashed into a parked vehicle before leaving the scene.  The 25-year-old allegedly returned to the accident to find his cell phone he had dropped earlier. When a Delaware State Trooper saw Robinson return, the trooper activated emergency equipment in an attempt to conduct a traffic stop but was ignored by the Dover resident as he accelerated at a high rate of speed and turned onto Puncheon Run headed east towards Bay Road.
Robinson allegedly turned right off of Bay Road and collided with a Honda Accord, sending the Accord into the northbound lane, in front of another vehicle, before it was rear-ended off of the road. After the collision the 25-year-old turned into the Capital Park development and drove around the development for several minutes, allowing troopers to deploy stop stick in the area of North Governors Boulevard and Presidents Drive. At this time Robinson was traveling at a slower speed and went up on the sidewalk, avoiding the stop sticks, and continued back out onto Bay Road heading north and forcing troopers to discontinue the pursuit.
Police say that Robinson drove on a back alley road behind Alder Park apartments and out of sight of all units for a short period of time. Eventually, a trooper saw the vehicle on U.S. 13 in the area of Webbs Lane in Rodney Village and attempted to stop the car before having to go to Robinson's residence on Mockingbird Avenue in Dover.  The Dover Police Department then helped Delaware State Police in the investigation by locating the suspect's car on Mimosa Avenue, just one block away from his address. With the car located, troopers were able to see Robinson walking toward his home and arrested him without incident.
The 25-year-old was taken back to Troop 3 and committed to the Sussex Correctional Institution because of his intoxication and arraigned later.
Robinson has been charged with the following:
Disregarding a Police Officer Signal (Felony)
Leaving the Scene of Property Collision Accident
Leaving the Scene of Property Collision Accident
Driving a Vehicle Under the Influence of Alcohol
Driving While Suspended or Revoked
Failure to Have Insurance Identification in Possession
Failure to Provide Information at Collision Scene Resulting in Property Damage
Failure to Provide Information at Collision Scene Resulting in Property Damage
Failure to Yield Right of Way
Failure to Obey a Traffic Control Device
Speeding in Excess of Posted Limits