Lawmakers react to President Trump's decision on Iran Nuclear Deal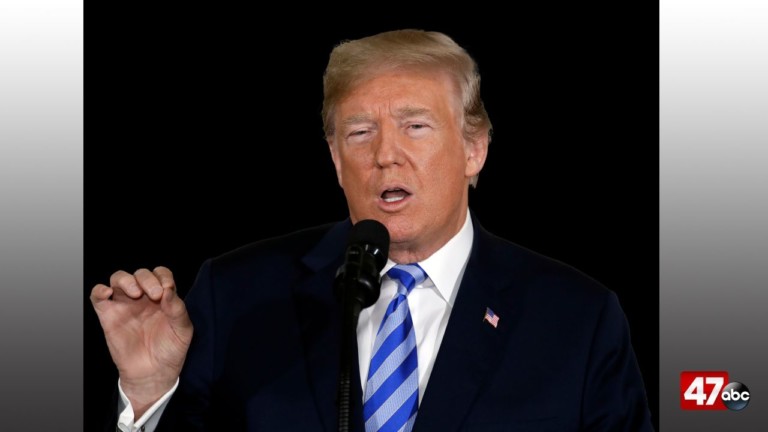 Delmarva lawmakers react to President Trump's decision on the United States' withdrawal from the Iran Nuclear Deal.
On Tuesday, President Donald Trump announced that the United States is withdrawing from the 2015 Iran Nuclear Deal. The Associated Press (AP) reports, that President Trump signed a presidential memorandum withdrawing from the 2015 agreement and he plans to reinstall sanctions against Iran. According to AP, the president says he made the decision after consulting with U.S. allies.
ABC News released the following statement from British, German and French leaders regarding the decision on Twitter:

According to ABC News, there will now be a 90-day and a 180-day window before certain kinds of U.S. sanctions are back in place, after the 2015 agreement granted Iran sanctions relief and returned frozen assets in exchange for restrictions on its nuclear program and international inspections.
Local lawmakers reacted to President Trump's decision for the U.S. to withdraw from the agreement:
Senator Tom Carper (D-Del.) issued a statement on Tuesday saying, " President Trump's dangerous obsession with dismantling President Obama's legacy, rather than building on the progress we've made, puts our national security at risk. It also puts what could be a historic agreement with a far more volatile country like North Korea even further out of reach. If the United States cannot be trusted to uphold its commitment to our allies – despite the fact that, by all accounts, Iran has upheld its end of the nuclear deal – there is no reason to believe that other countries, let alone nuclear armed ones like North Korea, will be willing to negotiate with us in good faith. President Trump's action today has set back future diplomatic efforts by ensuring that the United States' word is worth far less."
Representative Andy Harris (R-Md.) posted "My statement on @POTUS's decision to seek a new #IranDeal" on Tuesday saying the following:
On Tuesday, Senator Chris Van Hollen (D-Md.) posted the following to Twitter: