Trailer reported as "total loss" after fire in Magnolia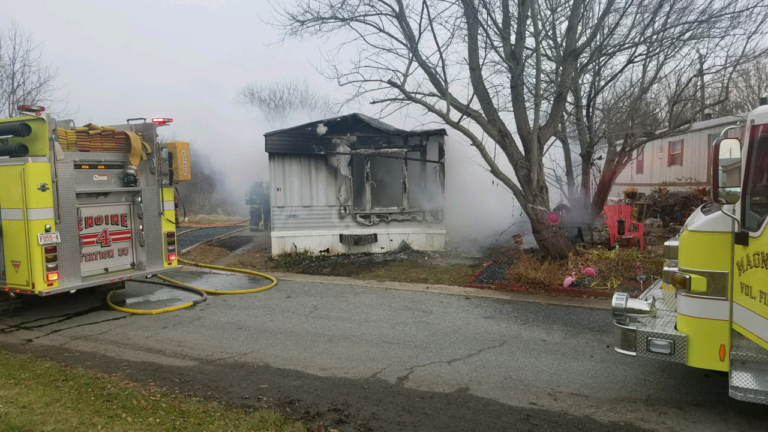 The Delaware State Fire Marshal's Office says that a mobile home fire that happened on Tuesday, shortly after 9:00 AM in Magnolia, was an accident.
According to deputies, the fire was reported by a neighbor shortly after 9:00 AM on Tuesday morning, on McKinley Circle, in the mobile home community of Magnolia Crossing, in Kent County.
The Magnolia and Camden Wyoming Fire Companies responded to the call, along with Kent County Paramedics, and arrived with heavy fire coming from the home.
An aggressive attack was made by firefighters, keeping the fire contained to the home. The fire was placed under control, just before 10:00 AM. No one was home at the time and no injuries were reported.
Deputy State Fire Marshals responded to the scene and investigated the fire. Deputies determined the fire started in a bedroom, and that it was caused by an electrical failure with a portable space heater.
The Red Cross of Delmarva is helping the displaced residents of the home, which included three children. Damages were estimated at $40,000.