Carney taps Jackson as Delaware budget director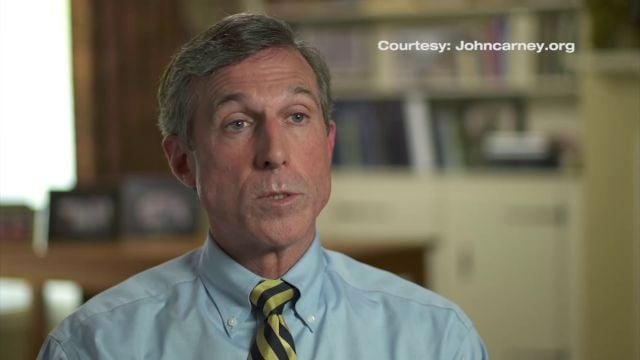 (AP) – Governor-elect John Carney has tapped the legislature's deputy controller general to become his budget director.
Mike Jackson, who spent 11 years in the budget office before moving to the controller general's office, is one of only a handful of people fitting Carney's criteria of someone who is experienced in Delaware government and who understands the details of cobbling together an annual spending plan.
Jackson would succeed Brian Maxwell, who is leaving to become chief financial officer for New Castle County.
Carney also announced Tuesday that he has selected Perry Phelps, deputy commissioner of the Department of Correction, to take over from Robert Coupe as DOC commissioner.
Carney also has decided to retain transportation secretary Jennifer Cohan and Secretary of State Jeffrey Bullock in their current posts.