Horse euthanized after being struck by car on Assateague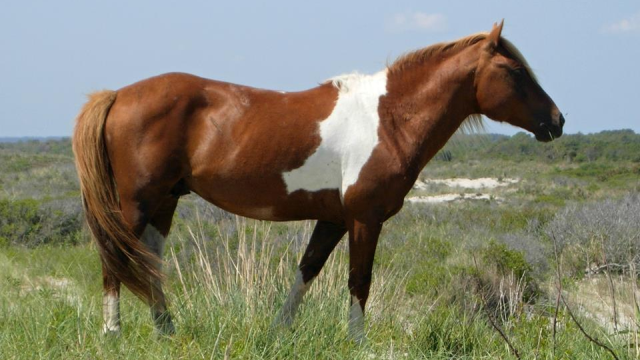 Officials from the Assateague Island National Seashore say a 16-year-old stallion had to be euthanized after he was struck by a car on Friday afternoon.
Officials say the male horse, N10OY, or Tunkan Hoksila, suffered a broken leg in the incident, and thus had to be humanly euthanized. Law enforcement officials at the National Seashore are reportedly investigating the incident.
Tunkan's death makes 30 horses that have been killed following vehicle collisions since 1982, according to authorities.
Officials ask the public to be aware and alert while driving on the island. They outline three specific steps:
1. Obey speed limits. Often times it is necessary to drive under the speed limit as well.
2. Remain alert of horses on the road. Horses can be startled by traffic and move in ways drivers may not expect.
3. Do not feed horses or lure them to your car, it will give them the idea to flock towards the road. It is illegal to do so.