UPDATE: Two more arrested for appliance thefts in Sussex County, one still wanted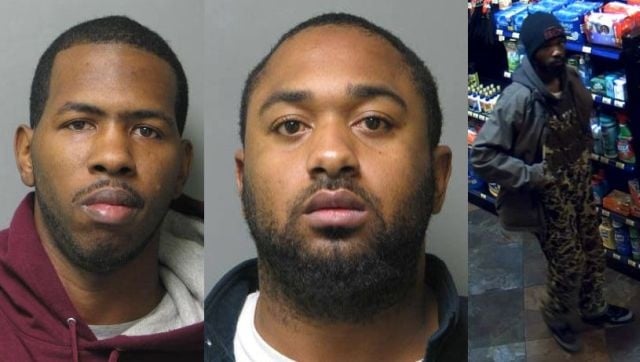 Two more people have apparently been linked to a string of appliance related burglaries and thefts that span the last year, but Police are reportedly still looking for one more.
Delaware State Police say while investigating a series of thefts of appliances and construction materials from new or model homes, they determined that 31-year-old Sylvester Hicks, of Lincoln, was running an organized criminal enterprise that was responsible for the crimes. According to Police, Hicks would work with others, who then would burglarize the homes, before taking the stolen items back to Hick's Foreman Avenue home.
Police say around 3:00 AM on Monday, while surveilling a Chevrolet Express van known to be connected to the operation, they watched it leave Clayton Home in Delmar, and conducted a traffic stop on Crooked Road, in Lincoln. According to the report, after stopping the van, the two occupants jumped out of the vehicle, and tried to flee from responding Troopers. Police say they were able to apprehend the driver, 29-year-old Carlos Daniels, of Lincoln, a short while later, but the second occupant is still on the lam. A search of the van reportedly revealed numerous appliances that had been taken from Clayton Homes earlier that morning.
After the stop, Police apparently went to Sylvester Hicks' home, and arrested him. While at Hicks' residence, they also searched the property, and reportedly found more than 20 appliances linked to multiple burglaries in Sussex County.
Hicks and Daniels were then both taken to Troop 4 in Georgetown, where they were charged with racketeering, nine counts of burglary 3rd degree, three counts of theft over $1,400, two counts of conspiracy 2nd degree, and criminal mischief. Both are now being held at Sussex Correctional Institution on $60,000 secured bond.
Detectives say they are still investigating the series of burglaries and thefts, and that there maybe additional charges ahead.
Anyone with information about the third, currently unknown suspect, who reportedly fled from the van, is asked to contact Detective J. Rowley at 302-856-5850 ext. 223, or Delaware Crime Stoppers at 1-800-TIP-3333. Tips can also be sent through the Tip Submit website.
Back in January, 27-year-old Kevin Trotter, of Dover, and 48-year-old Nathaniel Gibbs, of Lincoln, were arrested on similar charges, in relation to the same string of appliance thefts.