Laurel's Spring Shoppers Fair
When:
2020-04-04T00:00:00-04:00
2020-04-05T00:00:00-04:00
Where:
Laurel High School
1133 S Central Ave
Laurel, DE 19956
USA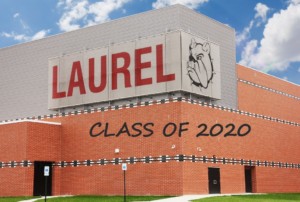 My name is Wade Bryan, and I am one of the Senior Class Advisors for the Laurel High School. As a fundraiser, the Senior Class of 2020 will be hosting the 1st Annual LAUREL'S SPRING SHOPPERS FAIR : we are offering 10 x 10 spaces for purchase to SELL your special items! so any local in house businesses, craft makers, and small businesses. This is a GREAT opportunity since you want to SELL and people coming in want to BUY… This also gives the local community a chance to start Christmas shopping early! We will only take one of each local in-house businesses so there is no competition. Local in-house meaning (Signature HomeStyles, thirty-one, Mary-Kay, pampered chef, Scentsy, Chalk Couture, Paparazzi, Mary Kay and so on! Crafters we will take as many as we can until spaces are full!. This event will be advertised on our front marquee sign and in our local papers (Laurel/Seaford star), The Guide, Facebook Event Page, and Local Business Flyers leading up to the event. This event will be open to the PUBLIC with $1.00 admission charge or free with a non-perishable food item!