The Brightside: Carey's Camp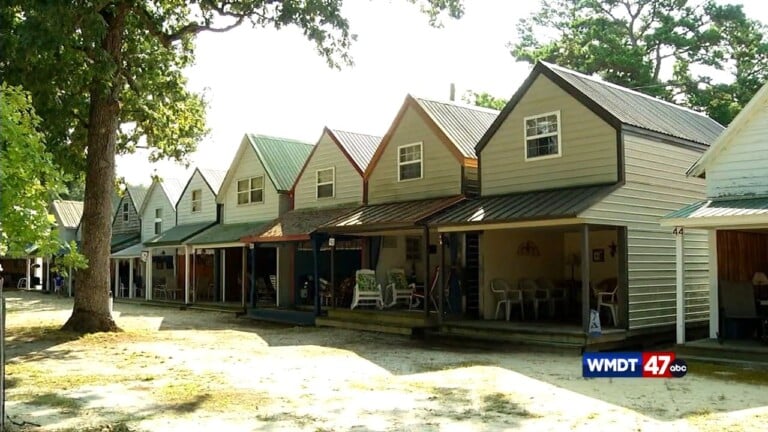 Millsboro, Del. – It's a historic site, and some could even say a staple in Sussex County, Delaware, Carey's Camp has made a name for itself for well over 100 years. Those who continue to run it today say they are carrying out the mission of keeping the tradition alive and well. "We strive to make the youth a part of the camp because we know that they're the future of our camp," says Keri Justice, VBS (Vacation Bible School) Director and part of the Camp Committee.
Whether cheering, singing, running around, or just relaxing on the porch, those are all sounds that may resonate with you if you've ever been to Carey's Camp in Millsboro. The camp has been bringing generations of families and community members together for over 130 years. "You come out on the first night of camp and you sit on the front porch and you look around and you see everything going on and it's just a calmness that comes over you," says Justice. "As a family, we grew up and it was a major part of our summer and very important. So I always stress to my kids and try to continue that tradition of making camp the time that you slow down and just be present."
Justice tells us, the camp has been taking place since 1888. From the outside, it's a series of cottages or "tents," which circle an open frame structure called the tabernacle. Those tents, we're told have been passed down for generations. "If you call them anything but a tent we'll know you're not from here." Justice adds, "It doesn't mean that if you don't have a tent you're not welcome, everybody is welcome all the time."
For two weeks every summer, annual worship services, youth services, and daytime VBS is held, welcoming the entire community; Religious or not, the camp caters to all. "It's getting back, getting your feet dirty, playing with your friends, seeing people that you haven't seen in a while, and just having fun, just being with your friends!" Exclaims Justice.
During the day, kids gather and play a collection of games from whiffle ball, badminton, can jam, volleyball, tie-dying shirts, and getting ice cream, among other activities. Justice says it's all about sharing the gospel in a welcoming environment. "It's so important to have them out here and see all the light that they bring and just make sure we continue our programming that keeps kids involved and wants them to keep coming back."
However, we're told, keeping this century-long tradition hasn't been a walk in the park. Justice says it's part of their mission to find ways to appeal to everyone. "It's really hard to find the balance of staying traditional and also staying relevant and that's where I think we strive to find a good balance of that." She adds, "You do want the traditional revival speakers but then you also want the young people to come out and enjoy the service."
Through every trial and tribulation, the community and Carey's Camp families continue to keep the tradition going, while making sure the youth keep it alive for generations to come. "I hope it's something that they choose to continue with their families," says Justice. "We keep joking that we might outgrow our tents someday and you know, so be it, we'll just fill it up and overflow out into the dirt." She goes on to say, "The kids are our future, if we want the camp to go for the next 100 years, we need these guys to keep it running for us."
A fun fact about Carey's Camp, it was placed on the National Register of Historic Places in 1973!
Carey's United Methodist Camp will return next year and is located west of Millsboro Delaware on state route 24 West. For more information, visit their website or Facebook page.