"The teacher shortage is real" – Md. educators say they need more student teachers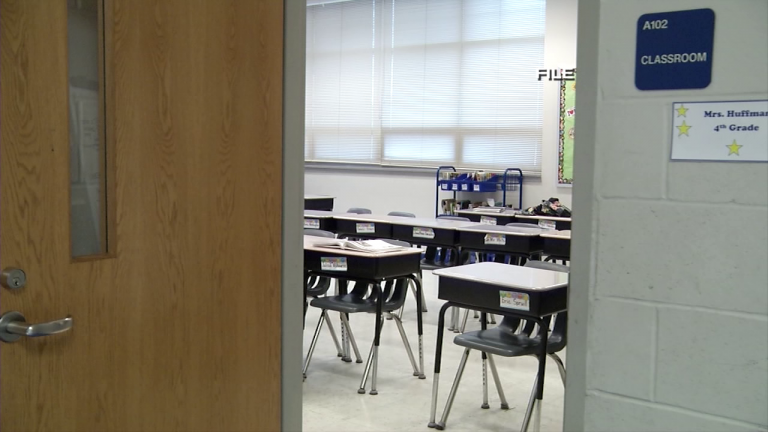 MARYLAND – Like many other professions that have been impacted by COVID-19, Maryland educators say there's a dire need for more teachers. "The teacher shortage is real. We're having a real problem with retaining teachers. We're not importing them so much from other states anymore," said Clinical Practice Coordinator at Salisbury University's Seidel School of Education Paul Gasior.
Of course, the path to becoming a teacher often starts with completing a student teaching program. Dawn Lankford heads the teacher academy at Somerset County Technical High School. She says while student teachers are still participating in virtual classes, it's much different than what student teachers in years past have experienced. Lankford adds that she's seen a decline in the number of students in the program. "In a way the attitudes have changed towards parents not encouraging their children to teach. They're encouraging their children to go into other professions," said Lankford.
So, Maryland education officials are trying to help. The Maryland Higher Education Commission announced a $1.9 million scholarship that will go towards student teachers who are enrolled in Maryland universities and pledge to teach in Maryland after they graduate. MHEC Secretary Dr. Jim Fielder says the scholarship is awarded to those students who will end up teaching in low income communities. "If you have an area of low educational retainment, it's typically where you see areas with highest unemployment. So it's hand in hand that by educating your population, you're providing greater opportunity," said Dr. Fielder.
Dr. Fielder says they've seen a 25% decrease in students who enroll in colleges of education. Plus, he says that about half of teachers leave the profession after their first five years. "If we're able to attract students who already live in Maryland and are interested in the college of education, it's so needed and it lines them up to hopefully stay in the state," said Dr. Fielder.
Gasior says scholarships like this are needed especially now, and hopefully will boost Maryland students' quality of education. "That's where they're going to teach. They're going to teach in a diverse setting. It's very rare that somebody's going to be hired into a posh suburban school, especially when they're starting out," said Gasior.
If you'd like more information about the MHEC scholarship, click here.