Pharmacist fights back armed suspects attempting to rob his pharmacy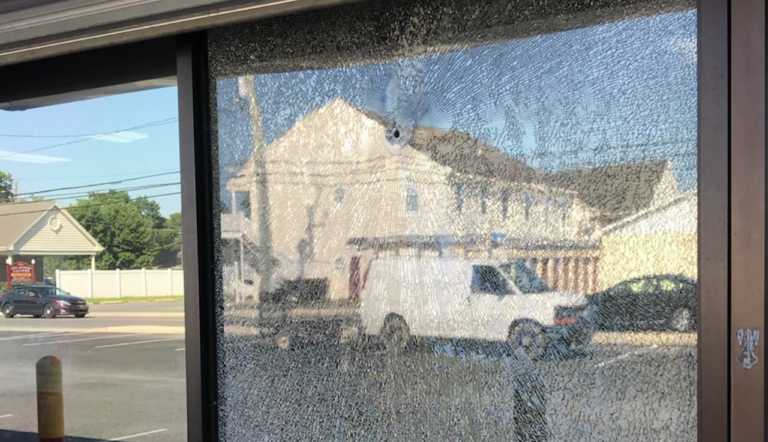 "As soon as they came in I was ready to shoot," said Karemore Pharmacy owner Wasim Amir.
Amir says he was willing and ready to do whatever it took to defend his store after two armed suspects attempted to rob the Princess Anne pharmacy Monday afternoon.
"We never had anything like that you know, no incidents like this but when they came I was ready, I was prepared," said Amir.
Police say the armed suspects, who have since been arrested and identified as 22-year-old's Cody King and Justin Bull, came into the store demanding one customer to get on the ground while employees were told to keep their hands in the air. And without thinking twice Amir took action.
"I looked through the window and I saw my pharmacists and staff holding their hands in the air so I realized it looked like a robbery so before I see anything else I pulled out my gun," said Amir.
Amir says he attempted to shoot the suspects with his revolver once but instead of hitting the robbers he hit the window instead leaving it completely shattered. Scared, the suspects fled the scene and that's when employees called the police.
"Everybody was shook up a little," said Amir.
Amir added that out of the 17 years that he's been at his store in Princess Anne, he's never experienced anything like this. And customers are just as shocked.
"I was like oh my god, I mean you don't expect it right here in your own hometown," said Princess Anne resident Bonnie Martin.
"These people are so personable to their customers that I was like thank God no one was hurt," said another resident Lynn Brenner.
And although he didn't want to hurt anyone Amir says he was ready to protect the employees and the store that he loves so much. As for how he feels now that the suspects are behind bars?
"I'm glad that they arrested them, and they are in their custody now so we're relieved," said Amir.
Again both Bull and King have been arrested where they're now charged with armed robbery, robbery, and conspiracy to commit armed robbery.