New stenciled messages pop up on sidewalks for pedestrian safety in Lewes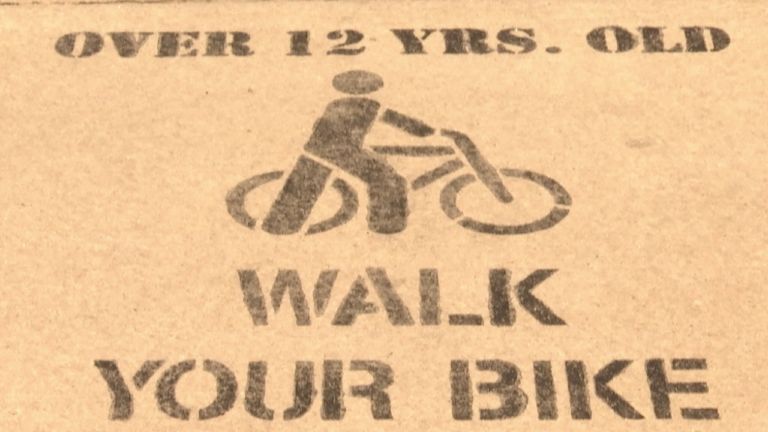 If you've been in Lewes, you may have seen some new decor on the sidewalks. There are stenciled messages popping up around the city.
It's a bike with the message "Over 12 years old, walk your bike".
It's against the city law to ride your bike on the sidewalk. We're told it doesn't provide safety for pedestrians.
During the summer months, they see an influx of visitors and because of an influx in complaints, they decided to move forward with the new-age signs.
Michael Tyler, the Chairman of the Bicycle Pedestrian Advisory Committee says, "People who bike on the sidewalk, often times they don't alert walkers. I've heard people say, 'I'm almost been run over by a cyclist, you need to do something about it'. We feel that this will alert cyclists to stay off the sidewalks with their bikes."
Also, if you're approaching the bridge in Lewes, you should walk your bike since the pathway is narrow.
They just added these messages last week and they're continuing to place more throughout the city.