Ocean Pines men arrested on drug charges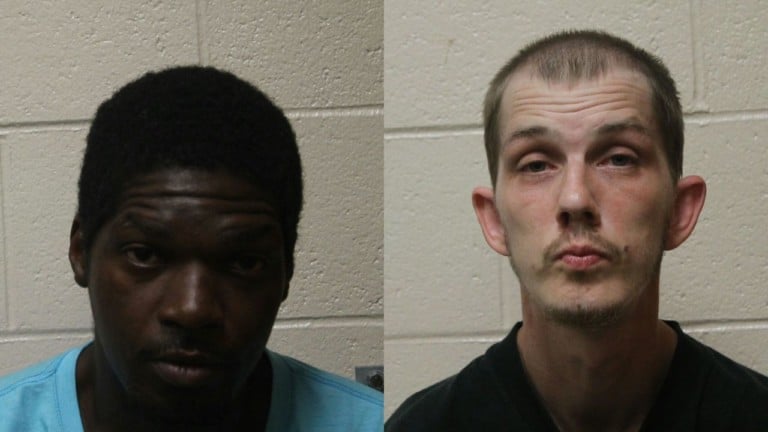 Two men were arrested after deputies say drugs and a syringe were found during a Salisbury traffic stop.
The Wicomico County Sheriff's Office (WCSO) says on Wednesday, just before 11:20 PM, a deputy stopped a vehicle in the 1100 block of S. Division Street, after discovering that the registration plate on the vehicle had expired. Deputies say the driver was identified as 34-year-old Christopher Miles, of Ocean Pines. Based on the deputies observations, authorities say a WCSO Drug K-9 team was called to the location.
According to the report, a K-9 scan resulted in a positive alert for the odor of illegal drugs, which resulted in the discovery of crack cocaine and heroin, a smoking device, and a syringe.
Law enforcement says both Miles and his passenger, 34-year-old Tommy Richardson, stated that the items weren't theirs.
Richardson, of Ocean Pines, and Miles were arrested and charged with possession of heroin, possession of crack cocaine, and possession of drug paraphernalia.