Behind the scenes of Red, White and Boom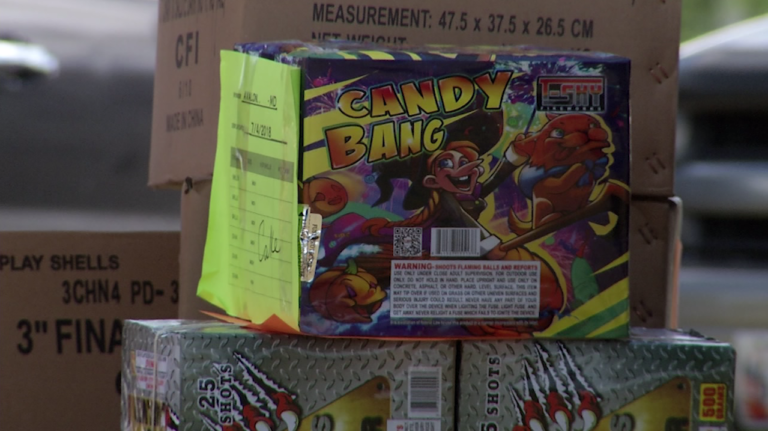 Fireworks lighting up the sky is what everyone waits for when the Fourth of July comes around and this year its no different.
Johnny, a fireworks enthusiast, says, "I'm ready for some fireworks to explode in midair. I'm ready to go."
It's an Independence Day staple and for the past seven years, Red, White and Boom has been putting on a show for all to see in Wicomico County.
"We get a crowd of 3,000 to 4,000 people here at the event itself and the surrounding areas are also packed. You can see the fireworks at almost any parking lot around the county stadium and probably from greater Salisbury," explains event co-chair Ryan Weitzel.
But putting on this fan favorite event is no easy task. Red, White and Boom takes months to plan, thousands of dollars, and most importantly hours to set up the main event, the fireworks.
"It takes us from start to finish about six hours to set it up," explains Lead Pyrotechnic Michel Cornell, of Fantastic Fireworks.
And to make the sky go BOOM, "We do it manually, all by hand. We load everything over there all shells. There's no wire it just has a fuse sticking out of the top of the tube and we will go by one by one with the road flare and light each individual flare one by one."
They time it perfectly to go along with the patriotic songs, with the fireworks going beyond just lighting the sky.
"The gold and blue fireworks that go off, that was Mike's idea for blue and gold star families. We've really kept things the same with regards to the fireworks show. We really haven't changed anything with that, people have seemed to really enjoy it,' explains Weitzel.
And once everything's set up, that's when the fun begins.
"Bring a chair, bring a blanket and you can sit wherever you may like to enjoy the show."
Cornell adds, "Tonight at Red, White and Boom there's a lot of variety, a lot of different stuff. I think everyone will be excited with what they see and it should be a good time."