New tiki bar floating into Ocean City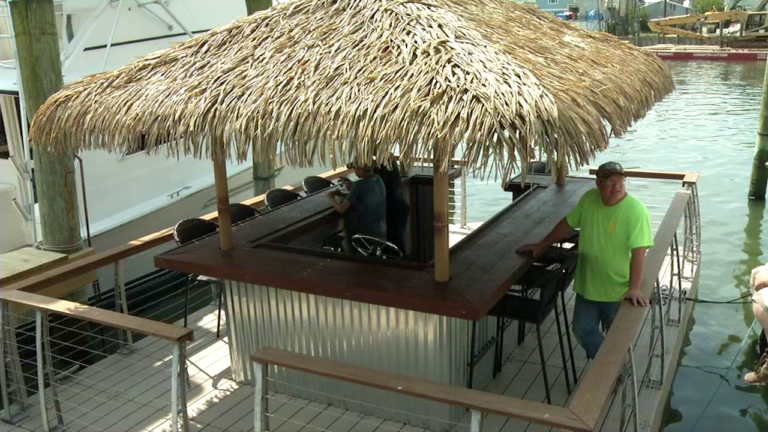 Ocean City is seeing something that's never been seen before. It's a tiki bar floating across the water.
Tipsy Tikis is the latest invention and it carries six passengers. It has a licensed captain and a bartender. They'll even have karaoke for you to participate in.
During the 90 minute tour, you can ride by Assateague Island or even go under the Route 50 Bridge and make your way to the bay.
Owner, Mark Darby, tells 47 ABC, they're excited to bring something new to OC, "You know it's hard to find something new and innovative down in Ocean City, everything's been tried. We came across and we thought this is the perfect opportunity to come out here and have a trip, so people can have a good time."
They've been hard at work all winter long to get the boat up and running and it was finally delivered this past sunday.
Tipsy Tikis will have their opening day Friday, just in time for the holiday.
For now, they have one boat but they're expecting another in a few weeks.