Made On Delmarva: Smith Island Baking Company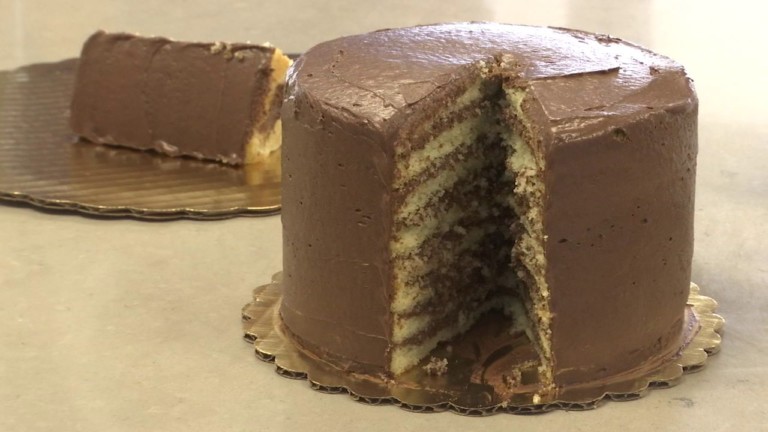 Brian Murphy, the founder of Smith Island Baking Company, is baking up a slice of history.
"In the 1800s watermen in Smith Island would go out for months at a time. The women in the island would make them cakes and send them with prayers that would say be safe, we love and miss you," says Murphy.
After having his first bite out of a Smith Island cake, Brian got hooked and couldn't pass up the opportunity of sharing it with others.
"I said lets start a bakery, it was complete dumb luck. No vision beyond that," says Murphy.
And that sweet idea ended up panning out. Brian set up shop on the island in 2009.
"We can ship anywhere in the 50 states, Alaska, Hawaii," says Murphy.
However running the bakery is no piece of cake.
With an increasing demand of orders over the years, they've had to make some tough decisions along the way, such as moving from the island to the mainland to better serve there customers.
But no worries! They brought a little of Smith Island with them.
"Our goal is to be as true as we can be. Made from scratch Smith Island products," says Murphy.
Brian took us to their kitchen where they bake them. They start by measuring out all the ingredients.
"We use butter, we use milk, we use eggs, we use flour, and you mix them all together," says Murphy.
The ingredients are mixed-in to form the cake batter. The baking pans are placed under a machine that dumps out the perfect amount of batter for each layer.
"You bake each layer individually," says Murphy.
After each fluffy cakes cools down, these circles of goodness are then popped out of the pans. The cakes get a layer of icing and are stacked on top of each other, and then gets a final round of frosting on the outside.
And then it's time to dive in!