Growing 10 billion oysters for the Chesapeake Bay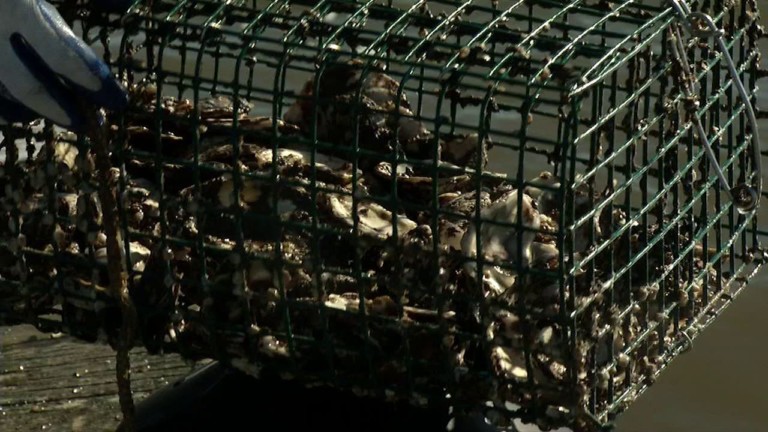 One environmental group is on a mission to clean up the Chesapeake Bay.
The Chesapeake Bay Foundation is looking to add 10 billion oysters by 2025. The foundation is partnering with organizations, aquaculturist, and watermen from Maryland and Virginia to achieve this goal.
One local group that is doing their share are the Friends of the Wicomico River. They say oysters are a key species and vital to the health of the bay, which is why they are growing oysters on the river.
"They clean the water as they are growing. They process water through the bivalve. So it's cleaning the water and they have an economic impact to watermen that harvest them," says Charles Denton, a member of Friends of the Wicomico River.
Foundation officials say achieving this goal will also require constructing oyster reef sanctuaries and replenishing harvest grounds.