Filing deadline quickly approaching for 2018 Gubernatorial Primary Election in Maryland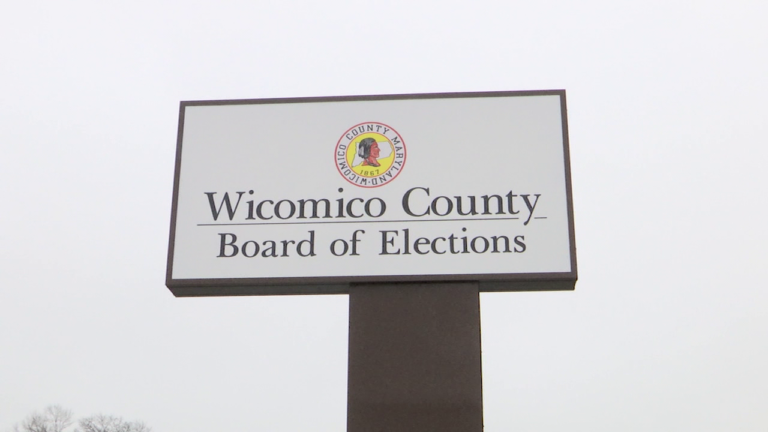 The Maryland filing deadline for the 2018 Gubernatorial Primary Election is quickly approaching, and this year's election looks a little different for Wicomico County. That's because seven new seats from the Wicomico County Board of Education are being added to the election this year.
This means instead of representatives being appointed to Board of Education district positions in Wicomico County, they will now be elected.
Anthony Gutierrez, the Wicomico County Election Director said, "Well certainly this year, as a Gubernatorial Primary Election, we have a lot more contests for people who want to serve the community to hold office and put their name on the ballot to do that."
Officials say this change was inspired by other counties.
Mike Dunn, the President and CEO of Greater Salisbury Committee said, "Wicomico County was one of the few counties in the state that did not have elected school boards and 95% of all the counties in the country have elected school boards."
Officials say this change was an effort brought forth by our local republican party. The party has been working on this for the better part of 8 to 10 years.
The change went on the ballot last year, and passed overwhelmingly.
Dunn said, "And so the first year of it is this fall and hopefully, we'll have enough candidates to run and to fill the seats."
Unfortunately, no one has filed yet for Wicomico Board of Education's District 4, but officials say there are plans in place if no one files by the upcoming deadline.
Dunn said, "If there is no one, if there is an open seat and no one files for that District 4 position, there is a nominating commission that is in place, in the same way that if someone were to resign from that position, in the current system that they would be replaced."
This means a District 4 representative would essentially be appointed to the school board.
If you're interested in running for the District 4 position, or any other position for that matter, officials say the qualifications are simple.
Dunn said, "There aren't any, if you will, qualifications, other than a willingness and a desire to serve."
The Wicomico Board of Elections tells us that the deadline to file for the 2018 Gubernatorial Primary Election is this upcoming Tuesday, February 27th.
They say when you file, you should come prepared.
Four different things are required for most contests. Those things are a campaign finance entity, an ethics financial disclosure, a filing fee and a copy of your Photo ID.
If you are interested in running, the Board of Elections says you should contact them now rather than later to get more information.
Gutierrez said, "With the deadline coming up so quickly this coming Tuesday, February 27th, we encourage persons not to wait until the last minute because if they do wait until say 8 PM that night, and they don't have information that are required, then they're going to miss that deadline and not be able to be on the ballot."
The Wicomico Board of Elections wants to remind you that they have changed locations. They are now located at 345 Snow Hill Road in Salisbury.
If you want more information, the Wicomico Board of Elections encourages you to call them at 410-548-4830.