Newly proposed offshore oil drilling plan could affect tourism towns on Delmarva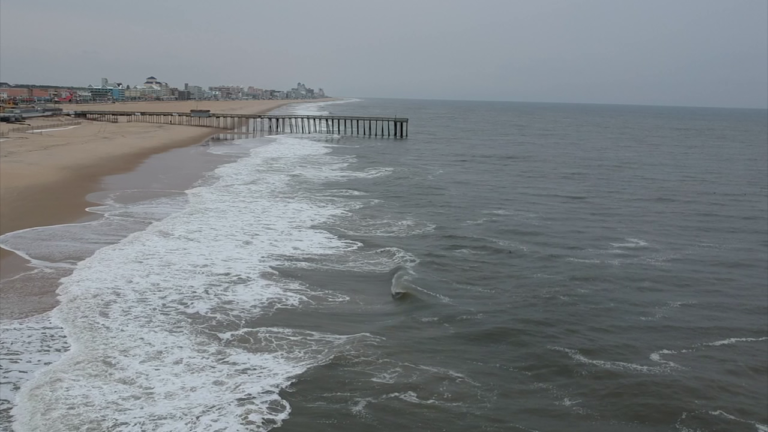 It's a nation-wide issue affecting Delmarva. At the start of 2018, the Trump administration announced it would allow new offshore oil and gas drilling in nearly all U.S. coastal waters.
From coast to coast, many are against these efforts and just yesterday, a rally against it took place in Annapolis at the Bureau of Ocean Energy Management's public meeting. BOEM recently released the proposed offshore drilling plan, which could impact our environment and the economy.
The Outreach Director for Assateague Coastal Trust, Matt Heim tells 47 ABC, "What this plan proposes is to open over 98% of offshore resources of offshore coastal region to off shore drilling."
Every five years, BOEM puts together a strategy on how offshore resources are managed, an effort to promote energy production. But it doesn't always get support.
"We certainly do object to them opening up lease areas off the coast of the Atlantic, Ocean City, or anywhere in that area," Ocean City Mayor Rick Meehan says.
We're told the new plan could affect ecosystems.
"Seismic air gun surveys are a tool that these companies use to look for oil these are guns admit the loudest man made sounds on earth and have shown major impact on fisheries, mammals, and it could wreak a lot of havoc on ecosystems. We live in an area heavily reliant on commercial fishing and the tourism industry, so if a spill were to happen or this seismic surveys had a big impact on fisheries local jobs would be at risk," Heim states.
This plan is still in its early stages and BOEM is hoping to reel in more feedback.
BOEM released a statement saying:
"The Secretary of the Interior is charged with preparing the National Outer Continental Shelf Oil and Gas Leasing Program to best meet national energy needs, while taking into account a range of economic, environmental, and social considerations. Public input is a crucial part of the National OCS Program development process, and we encourage open communication and strive to ensure that accurate and timely information is exchanged. As such, we are hoping for a strong turn out for tomorrow's public meeting in Dover. For those who cannot attend in person, BOEM has also launched a virtual meeting room on our website to provide similar information and instructions for how to comment."
The public meeting is tomorrow in Dover at 3 p.m. There will also be a press conference in opposition outside.
Public comment closes on March 9th. A link to make a comment is here.
After this comment period, it will be evaluated to create a new draft, which will be released by the end of the year. Another comment period will take place followed by a final plan before congress votes for a final approval.