Fire and Ice attracts thousands of tourists to resort town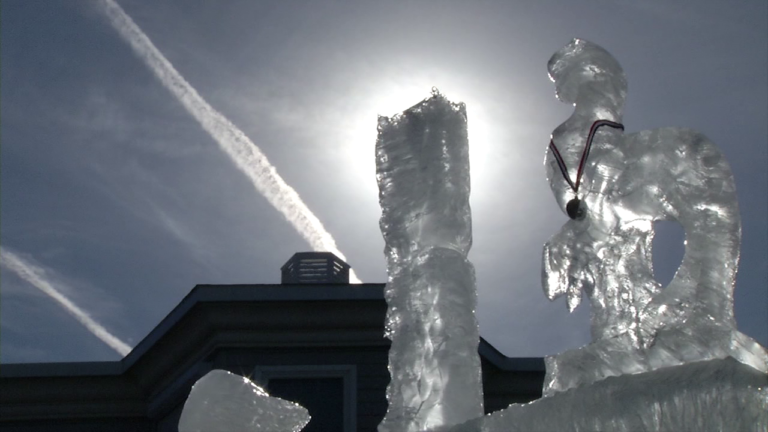 The winter months can be a slow time for business in our area, in particular in resort towns that depend on that influx of tourism cash. Bethany Beach is continuing efforts to inject life in the winter months with their inaugural Fire and Ice Festival.
The crowd on a late January afternoon day on the Bethany Beach boardwalk looked more like a crowd you'd see during beach season. Ice sculptures, fire juggling acts, and plenty of places to get that shopping fix, all were attracting visitors to the beach town for the weekend.
Fire and Ice is part of the town's effort to attract more tourism during the traditional offseason, to help year-round businesses who tend to struggle getting traffic this time of year.
"The chamber of commerce mission is to help businesses that, year round businesses here in town, create events for them to see success and help them through the winter until the summer crowds come back," says Bethany-Fenwick area chamber executive director Lauren Weaver.
The event is attracting families to take in the warm winter day on the beach, or grab the skates and head to the ice skating rink, whose proceeds benefit Believe In Tomorrow.
"We have families with critically ill children come to visit the beach and get away from, it's a respite, it gives them a time to get away from all of the chaos that they're going through with the doctors," explained Susan Blaney, program volunteer coordinator with Believe In Tomorrow.
The event continues Sunday at 10 AM, weather permitting.