Chincoteague cafe serving up more than just a free hot meal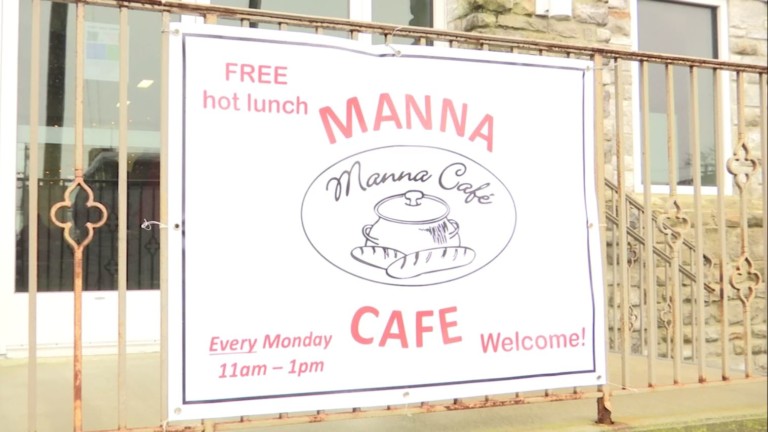 "We were always a close knit community, but this has brought us closer, much closer."
From serving 16 people to now over 300 people, Manna Cafe has emerged as a place that is filling a void on Chincoteague Island.
They're providing a nutritious home cooked meal to its residents.
"All the food that's made here is recipes that Bill has for our family he's the cook. The Southwest Fiesta Bake that you see that people are enjoying, those are all recipes that he makes for our friends and family that they really, really enjoy," says Fran Lytle, the co-founder of Manna Cafe.
Manna Cafe is serving up more than just a delicious hot meal for the Chincoteague community, they're providing a place where all walks of life can enjoy each other's company.
"We're providing not just for their bodies but we're providing a social outlet that they need as well and I mean so many of them are, we have a lot of widowers and this is the highlight of their whole week to come and they make friends here," explains Barbara Mason, a Manna Cafe volunteer.
Ruth Tolbert is one of hundreds that make the trip to Manna Cafe every Monday.

"We come at 11 a.m. and stay til they run us out."
That's because it's a place where everyone is welcome, a place where there is no judgment.
"It's all inclusive, the whole community is involved and all you have to do is look around you don't see any frowns everybody's smiling and I got more friends now than I've ever had in my life," says Tolbert.
Which is exactly what Bill and Fran Lytle had in mind when they started this just one year ago.
Lytle explains, "We wanted to be able to feed peoples bodies but also their souls because many people, you know, we're on an island sometimes when you're on an island your isolated and you like to have company so people come here for the food but they also come here for the fellowship."
And for the people that get to experience this every Monday, "It's just, I can't say enough wonderful things about it."
It's not just the residents that walk through the doors of Manna Cafe that are benefiting. Other folks in the community who can't make into the cafe are also getting a home-cooked meal.
They decided to start Manna Mobile in October for those who couldn't make it in for lunch.
With the help of St. Andrews Catholic Church, Manna Cafe now delivers meals to those who don't have the transportation to get there.
"It's not only what comes through the door and eats, they take out a lot of food to people who won't come or can't come," explains Tolbert.
Lytle adds, "The first week of October we delivered 8 lunches, now were up to delivering 44."
She's is hoping others will see what a success it has been to encourage other cities to do the same.
Lytle says she can provide all the information on how to get started and keep it going. She adds that there's nothing better than helping out the local community.