Pack to give back reaches over 500 families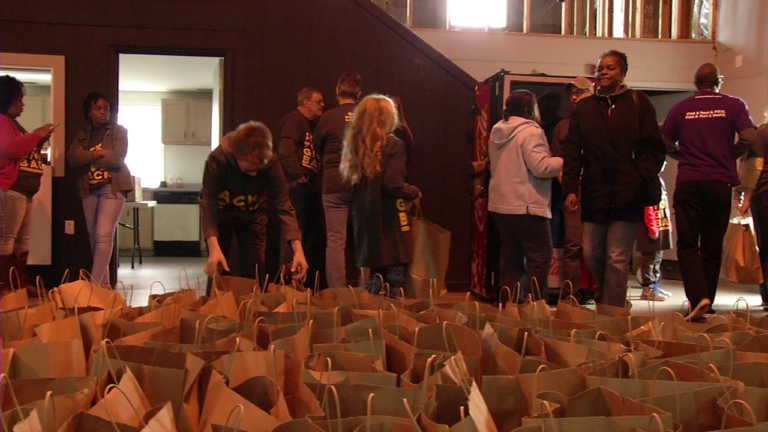 A group of 150 volunteers started their weekends helping bag and deliver Thanksgiving dinners to hundreds of families in the community. This a part of the Emmanuel Wesleyan Church's Adopt A Block outreach program called Pack to Give Back.
Volunteers sorted canned goods including corn, green beans and collard greens, along with other holiday foods like sweet potatoes, brownie mix and gravy mix. The food was then loaded up their cars and went out into communities in Salisbury, Crisfield and Fruitland.
"We have, also, Thanksgiving cards children in our community have made to give to the families because we want them, when they sit down on Thursday, to really spend time to be grateful that someone in the community loves you, they care about you so much," said Adopt A Block Director Mark Thompson.
Food Bank of Maryland and Perdue were the main sponsors of the event, with Perdue donating over 520 turkeys.