Maryland Food Bank Eastern Shore receives $100,000 grant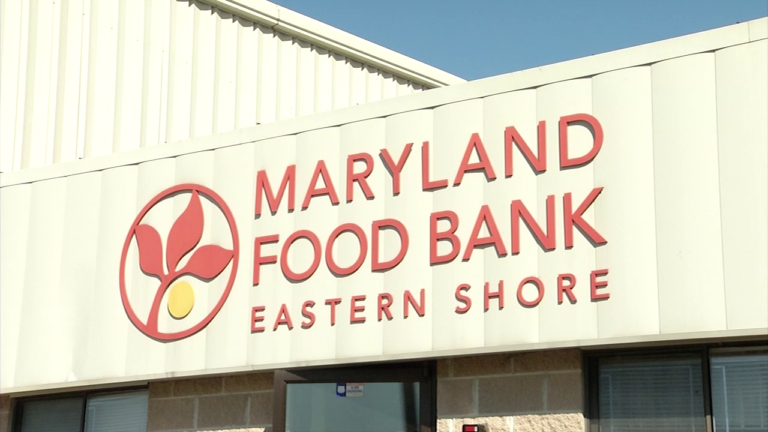 In Salisbury, a $100,000 check is heading to the Eastern Shore's Maryland Food Bank.
The money was donated by CareFirst Blue Cross Blue Shield and it will immediately start being utilized to expand, revitalize and improve their operations serving local families.
This past year Maryland Food Bank served over 13,000 meals on the eastern shore and with this grant they will be able to serve even more.
The money is being used to build a 2,400 square foot additional facility.
"The 2,400 square foot addition is very important to us because its going to enable us to sort that viable nutritious product that's coming out of our farm to food program. It's also going to be able to sort our retail rescue and protein commodities that come in through donations," says Jennifer Small, the managing director for Maryland Food Bank Eastern Shore.
They are also implementing a 54 foot conveyor belt that will allow them to better sort through the dry products.
New racking is also in the works to house more product so they can feed even more families.