Made On Delmarva: Hardwire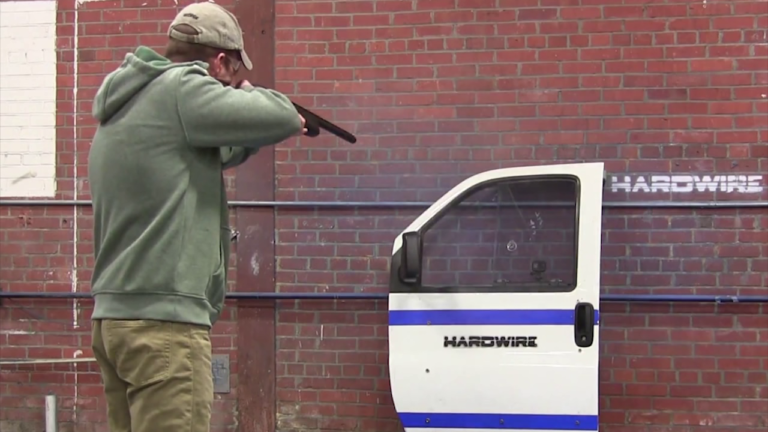 A little bit of protection in the right place, can help subtract bullets from the equation.
"Our job is to put the tools there so that they can fight back," says George Tunis, the CEO of Hardwire LLC.
Hardwire, is a Pocomoke City business known for their bulletproof and tactical products. The company's original focus was strengthening structures against earthquakes. However that changed, after a major strike to the nation took place.
"When 9/11 happened, it was almost a calling for me," says Tunis.
On 9/11, terrorists hijacked planes and crashed them into the Twin Towers and Pentagon. Shortly after this attack the United States was in need of military protection to fight back, that's when Hardwire stepped up.
"So following 9/11 as we moved into Iraq and Afghanistan it was really all about IEDs, armor piercing rounds that's what the enemy is using. Our first customers were all military, so Army, US Marine Corp, they were our primary customers," says Tunis.
Hardwire began making armor for military vehicles.Then after a gunman broke into a Connecticut elementary school back in 2012, Tunis realized his products could keep more people safe, leading him to develop products that both teachers and law enforcement can use.
"We've been able to take some of that same technology and apply it to body armor, soft armor, apply to military trucks, and helicopters to police cars," says Tunis/
George took 47 ABC behind the scenes to show how this state of the art gear is made.
"Vehicle armor is unique in the sense that you have to see what the customer is up against,' says Tunis.
The armor comes in different levels of protections, depending on the type of firearms you might be up against.
The vehicle armor is made using one main component, ultra high molecular weight polyethylene. We're told when this compound is made into a fiber and laid on top of each other it gains strength.
When this material is layered up to hundreds or thousands of times, it is strong enough to smash and catch bullets.
"So there is a couple basics to making armor. Time, is important like cooking. Temperature is critically important. Pressure is hypocritical, And then we add vacuum to that list, to make sure all that air is evacuated before we overqueeze it,"says Tunis,
Tunis took us to the press, where the machine produces sheets of this material. When the sheets are completed they are cut out to fit the model of the vehicle.
Once they're cut, they are ready to be installed onto the car.