Veterans honored at annual Operation Seas the Day event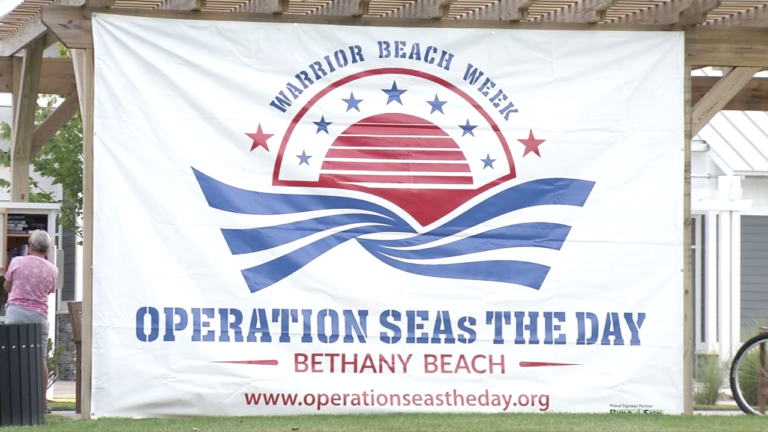 A local effort honored those who have put their lives on the line to defend our country.
Friday night Wounded Warriors and their families are being recognized as part of an event called Operations Seas the Day.
It was the event's fourth year in Selbyville.
The idea for Operation Seas the Day came about five years ago when people wanted to give back to those who have sacrificed so much for all of us.
Organizers said the public was quick to get involved upon hearing about the events.
In fact, 47ABC learned that the local community opens up their homes to Wounded Warriors every year, and it goes even further than that.
People offer up boat rides, tennis lessons, golf lessons and more to the veterans throughout the week.
Operation Seas the Day founder, Richard Katon, said for the veterans, Friday's events mean the world. He said, "Many of them write back and say how their lives have been changed and how the acknowledgement and the love they have felt here has meant so much to them, so we're very excited and very proud to have been a part of this."
Operation Seas the Day Foundation said Bruce and the USA performed at the concert.
At the end of Friday's events, veterans were presented with quilts of valor.