Unique farm festival attracts thousands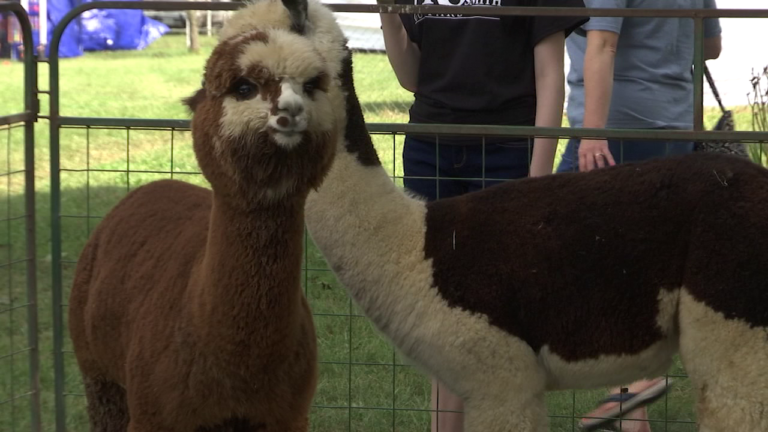 A unique festival hosted by the Outstanding Dreams Farm in Preston brought out about 2,000 people this past weekend. The festival's main attraction? Alpacas.
Tammy Garland, a vendor at the festival, said, "It's a wonderful event for the family, there's plenty of things here for the children as well as the adults from petting the alpacas to checking out the vendors, to a lot of events for the children to do."
The popular festival has been going on for quite some time now. Phil and Vickie Liske, the farm owners, said, "This is our ninth year for the festival and next month will be our tenth anniversary for the farm."
The owners said they were once on the fence about the alpaca farm, but they said the fuzzy, long-necked animals quickly won them over. Vickie said, "We started visiting some farms and about the third farm, I was hooked. Phil said, "Yeah, she was more gung-ho than me at that point because I had to make sure that it made sense from a business standpoint and she's like, oh my god, they're so cute, I love them!"
The alpacas have a pretty busy schedule year-round and make many appearances around Delmarva.
Phil Liske said, "We were hired to bring our alpacas to two weddings, and when the bride tells you at the day of her wedding that you made her day, you can't put a price on that."
The festival served two purposes, it benefitted both the farm and local vendors.
Vickie Liske said, "Most of the time we usually have new [vendors] every year and it's kind of, because it's small, it's a good way for new people that have never really done a lot of vending to kind of get introduced to the vendor work."
The Outstanding Dreams Farm owners said next year, they are hoping to incorporate more community involvement as well as hoping to invite more nonprofits to the festival, so that the owners can further give back to their community.
If you are interested in learning more about Outstanding Dreams Farm and their products, you can visit their website at OutstandingDreamsFarm.com