EPA approves $303M plan for clean water projects including areas on the Eastern Shore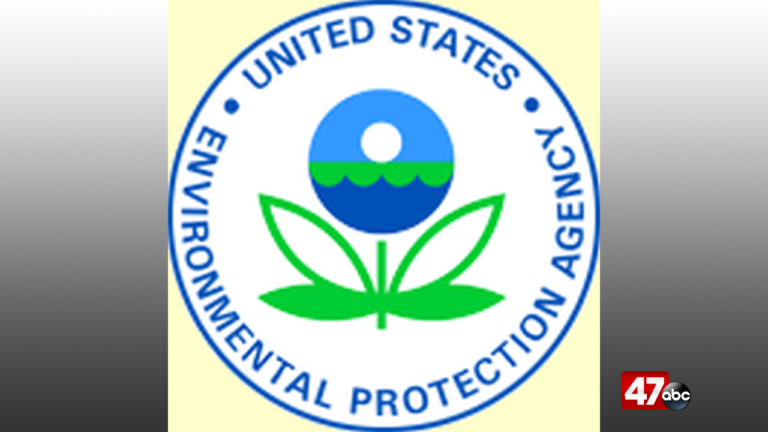 The U.S Environmental Protection Agency announced that it approved and helped fund a $303 million plan by Maryland to put in place 36 clean water projects, such as a series of major improvements to control storm water and help wastewater infrastructure in Baltimore on Tuesday.
The Intended Use Plan involves an award of $32 million from E.P.A.'S Fiscal Year 2017 Clean Water State Revolving Fund. (C.W.S.R.F). The plan by the Maryland Department of the Environmental is also given money with a $6.4 million state match, repayments from prior C.W.S.R.F. loans, interest earnings and $150 million in bond proceeds.
The Baltimore projects targeted for funding in the state's C.W.S.R.F. plan include:
• $73.7 million to Baltimore City ($36,970,800) and Baltimore County ($36,700,000) for improvements to the Back River wastewater treatment plant. These improvements will help cut overflows of untreated sewage.
$46.7 million to put in place the city's Municipal Separate Storm Sewer System (M.S.4) permit program by constructing various green infrastructure projects to absorb storm water.
Baltimore is also reportedly set to get $7.5 million for three sanitary sewer collection system improvements, part of the $54.8 million allocated for 20 such projects in the state including:
$472,600 for the Greenboro-Goldsboro Regional Wastewater Project PH Five in Caroline County
$2,705,729 for the Barclay Sewer Development in Queen Anne's County
$109,300 for the Salisbury Sewer Extension- Mount Hermon Road in Salisbury in Wicomico County
$471,200 for the Salisbury City Service CEnter: Comprehensive Environmental Site Design in Wicomico County
$42,000 for the Caroline County MD Detention Center Pump Station Repair/Rehab in Caroline County
$1,850,000 for the Rubberset Wastewater Pump Station Replacement in Crisfield
$818,400 for the Crisfield I&I Removal PH 1 in Crisfield
$500,000 for the Cove Street Wastewater Pump Station Replacement in Crisfield
$200,000 for the Cambridge High Street Sewer Rehabilitation in Cambridge
$186,305 for The Delmar Sewer Replacement Project in Delmar
$638,760 for The Sharptown Sewer Collection System Repair in Wicomico County
$638,760 for the Crisfield Lane Sewer Replacement in Somerset County
Ridgely Downtown Sewer Replacement Project in Caroline County
$1,000,000 for the Pocomoke Sewer Line Replacement in Worcester County
Denton Disinfection and System Upgrades in Caroline County
$630,000 for the Salisbury I&I Remediation PH 1 in Wicomico County
$25,000 for the Cambridge I&I Investigation in Dorchester County
E.P.A. Administrator Scott Pruitt says, "Restoring our nation's water infrastructure is one of President Trump's and EPA's top priorities because all Americans deserve clean water."
The C.W.S.R.F funding follows the recent announcement that Baltimore has been invited to apply for a $200 million federal loan to improve its water infrastructure through the Water Insurance Finance and Innovation Act (W.I.F.I.A)
Maryland Secretary of the Environment Ben Grumbles says, "Maryland appreciates EPA's support of our clean water investment plan to protect public health and safety and prevent water pollution in Maryland communities and the Chesapeake Bay. In partnership with EPA, the Maryland Department of the Environment will continue to provide financial assistance to local jurisdictions to help them comply with their pollution reduction requirements under our state's blueprint to restore the national treasure that is the Chesapeake Bay."
The C.W.S.R.F program gives low interest loans for the construction of wastewater treatment facilities and other projects critical to protecting and improving water quality in rivers, lakes and streams for drinking water, recreation and natural habitat. The loans help communities keep water and sewer rates more affordable while addressing local water quality problems.
Other key projects for funding with the C.W.S.R.F funds include:
$86.6 million to Washington Suburban Sanitary Commission (WSSC) to design and construct a regional biosolids facility including bio-energy at the Piscataway wastewater treatment plant in Prince George's County.
$15 million for the state Department of Housing and Community Development to promote energy efficiency in homes to reduce atmospheric pollution to the Chesapeake Bay.
$5.6 million to the City of Hagerstown in Washington County for planning, design and construction of emergency repairs to the Edgemont Reservoir.
$3 million to Calvert County for an upgrade to Enhanced Nutrient Removal at the Solomons wastewater treatment plant to improve water quality in local waters and the Chesapeake Bay.
For more information about E.P.A'S Clean Water State Revolving Fund Program, people can go here.