Shore Barre in Bethany Beach is raising the fitness bar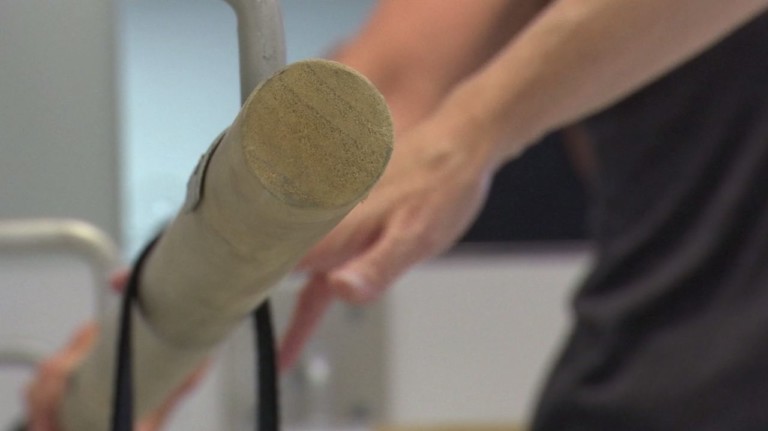 Working out can get quite boring if you don't switch it up. But what if there was a class that allowed you to burn those calories, while having some fun?
Shore Barre is Bethany Beach's first and only authentic Barre fitness program and is raising the bar in the fitness world.
This barre fixed onto the wall is inspired from ballet and it's the core of the exercise.
They use it to pull in, to lean on, to pull away. You can use our body weight as resistance to go through the exercises.
Barre has been around for quite some time, but in the last decade, the idea has exploded.
And what's attracting participants is the head to toe workout, which focuses on each muscle independently.
Owner and instructor, Julie Wender says, "The class when taught correctly offers a blend of strengthening, stretching, flexibility, stamina and endurance, all in one."
This fitness class is divided into sections preparing the participant to build strength and then to stretch.
And the safest way to make sure you are doing all these work outs right is through a gripped sock. It ensures no slipping.
But breaking a sweat, barre is something that everyone can be apart of.
Shore Barre opened in June but they are going to have their ribbon-cutting and grand opening Thursday, July 27, 2017 from 4:30 p.m to 7:30 p.m.
History of barre:
It originated in London in the 1960's and it was designed by a German dancer named Lotte Berk. Berk was actually rehabilitating from a dance injury.
She took her knowledge of dance and orthopedic work and merged the two.
From there, she opened her studio in London. That's where a woman named Lydia Bach came in and was intrigued by the class.
Bach teamed up with Berk hopped across the pond and opened up a studio in NYC in 1971, known as the Lotte Berk Method.
We are told every bar studio is born out of that location. Even Shore Barre's owner and instructor had the opportunity to learn from that studio.
From the Lotte Berk Method, studios were able to take those positions and add in weights turning into the barre classes we know today.