MSP Aviation assists Accomack Sheriff, Coast Guard in nighttime boat rescue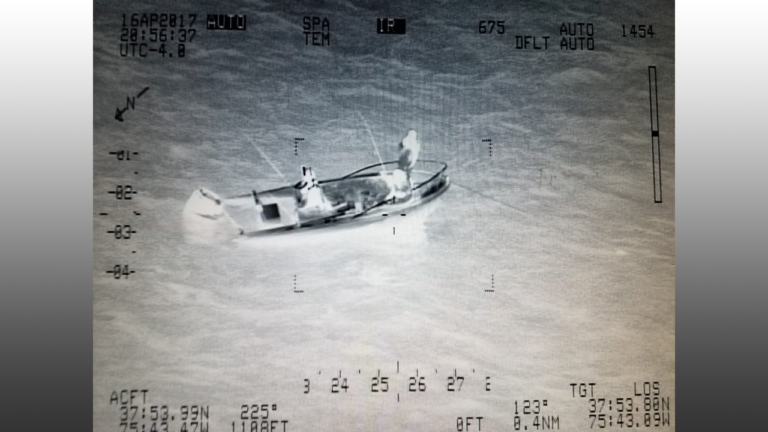 Two boaters were transported to safety Sunday night by the Accomack County Sheriff's Office rescue boat after their swamped and disabled boat was spotted by a Maryland State Police helicopter, officials said.
According to Maryland State Police, the MSP Aviation Command Trooper 4 in Salisbury responded to the U.S. Coast Guard's call for assistance in searching for two boaters aboard a boat taking on water in the Chesapeake Bay off of Accomack County.
While searching for the boaters, the MSP pilot spotted a faint light through his night vision goggles, police said. Using the helicopter's infrared imaging system, the Trooper 4 crew confirmed sight of the swamped boat and alerted the Coast Guard and Accomack County Sheriff's Office's rescue team of the boat's exact location.
As the Accomack County Sheriff's Office rescue boat approached, officials say the MSP helicopter crew hovered overhead to provide spotlight support. The two boaters boarded the rescue boat and were transported to shore.