Gov. Hogan invests $10 million in opioid epidemic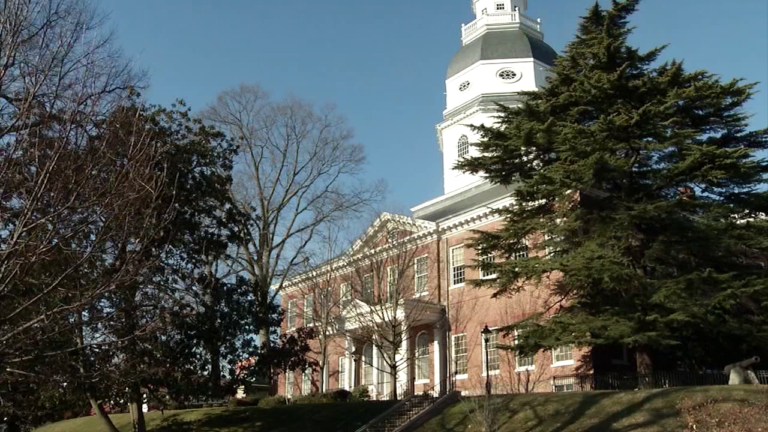 "We are losing far, far too many of our Marylanders," says Dr. Michael Finnegan.
It's something that both Doctor Michael Finnegan and Governor Larry Hogan agree on.
Lives have been lost in the growing heroin and opioid epidemic as Maryland proclaimed a state of emergency just this month by the Governor.
Dr. Finnegan sat on the Governor's Heroin and Opioid Emergency Task Force and he's also the Executive Director for Peninsula Mental Health Services in Salisbury.
He tells 47 ABC that the Governor's proposed budget is a step in the right direction.
"They've put forth a more refined budget that will place money where it's going to have the biggest and most important impact and that is being done through this coordination between agencies that develop affective programs as well as law enforcement."

$10 million would go to create the Inter-Agency Heroin and Opioid Coordinating Council to prevent and treat this crisis. It's just a part of $50 million promised over the next five years.

"The $10 million I believe in the most powerful area where that money will be well spent and not wasted, is in this development of imperially-based, research-based effective treatments for opioid use disorders," explains Dr. Finnegan.
It's something that Heidi McNeeley, who's the President of Worcester County Warriors Against Opioid Addiction, says is a start.

"I don't think it's enough, of course I'd like it to be 50 million right now but I'm really excited about the fact that he is recognizing this epidemic and doing something to battle it."
As a mother of a recovering heroin addict, McNeeley says she knows what families go through when faced with this kind of obstacle.
She says for years there was a stigma around addiction. It was a family's darkest secret, but now with folks having the conversation and the Governor calling attention, it's the beginning to finding a solution.
"I think we're doing one of the most important things right now in talking about it, you know, it's on the news, it's in the media, the community is talking about it, people who have kids addicted are talking about it." says McNeeley.
Dr. Finnegan adds, "We can't arrest our way out of this problem, we have to send a clear message."