Community hopes to find bone marrow match for nine-year-old girl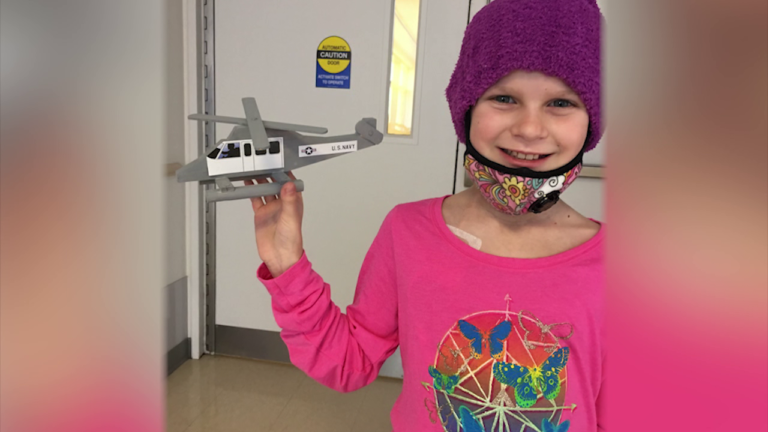 Saturday is a big day in Chincoteague as hundreds are getting together in hopes of helping a little girl who is fighting for her life.
Brianna Merritt is a nine-year-old third grader at Showell Elementary currently in the fight for her life.
In November, Brianna was diagnosed with Acute Myeloid Leukemia (AML) and now she needs a bone marrow transplant to save her life.
So the community is stepping up to help.
Amanda Farrow is a close family friend to the Merritt's and started the bone marrow donor drive in hopes of finding not just a match for Brianna but others who need me one too.
"She's an amazing little girl. Before she got sick she played every sport imaginable, she's just full of life and she's just touching people that she doesn't even realize," Farrow continues, "Tomorrow [Saturday] is about Brianna finding a match and also helping another child that's suffering the same way."
Farrow along with the Merritt's teamed up with DKMS, an international nonprofit organization dedicated to eradicating blood cancers, to help spread the word about finding bone marrow donors not just for Brianna, but the thousands of other folks who also need transplants.
The drive takes place Saturday, March 4, from 12 p.m. to 4 p.m. at the Community Center in Chincoteague, Virginia.
For people who cannot make the event and still would like to register to donate can visit DKMS.