Customers of illegal Magnolia tattoo parlor urged to test for HIV, hepatitis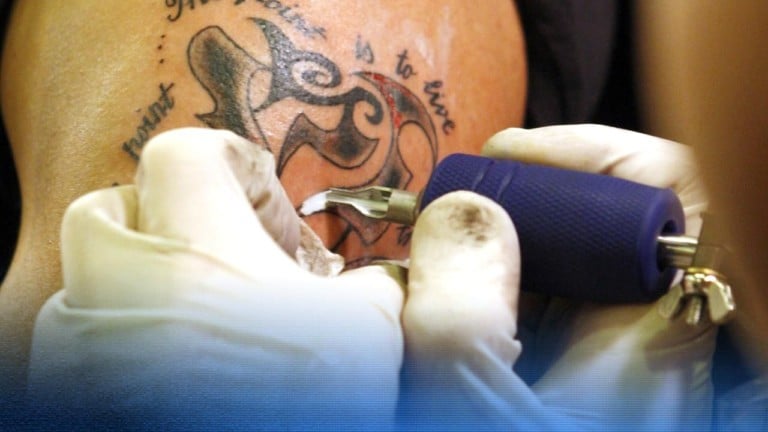 A home tattoo parlor in Magnolia has been shut down, the Delaware Division of Public Health announced Monday.
Health officials say 38-year-old William Smiley of Magnolia was giving people tattoos from an unlicensed studio in his home. As Smiley was operating without a permit or any health department regulation, DPH officials are encouraging customers of his to contact their health care providers to be screened for diseases that may have been transmitted through the use of unsterile tattooing equipment.
Potential conditions that could be spread from unsterile tattooing include hepatitis and HIV, health officials said. They report it is possible for people to carry these viruses for years without exhibiting any symptoms.
Because Smiley kept no client records, the Division of Public Health says they cannot contact individual clients of his urging them to seek medical testing. Free testing options can be found by entering your ZIP code at this site.
"No one should ever seek body art services from an unlicensed business," DPH Director Dr. Karyl Rattay said. "Before getting any kind of body art done, people should always insist on seeing the Public Health permit, which is required to be posted in an obvious location."
Delawareans who have gotten body art from illegal operations can call the DPH Communicable Disease Bureau at 302-744-1050 with questions about potential transmission risks.