Georgetown Elementary teacher named "Teacher Who Makes A Difference"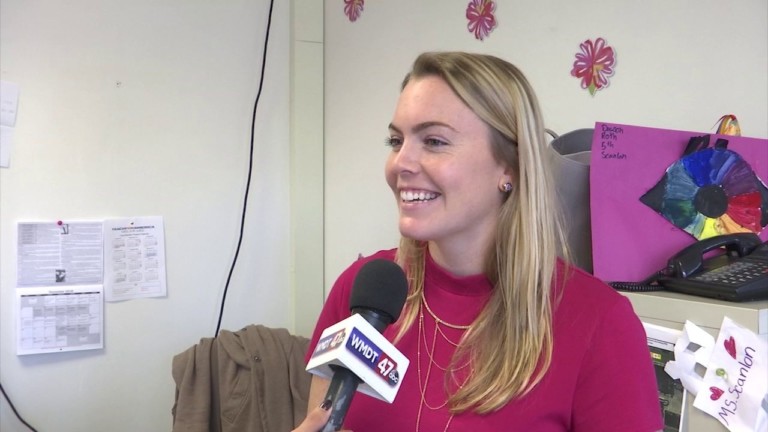 A Georgetown Elementary teacher received a special surprise, Wednesday morning. 47 ABC's news crew surprised, Caroline Scanlon, a fifth grade teacher at Georgetown Elementary with a "Teachers Who Makes A Difference" award.
Scanlon is a Columbia, MD native and has been teaching for two years. She tells us during her first years she has experienced some challenges. The students 47 ABC  spoke to say she does a good job instilling two very important things in her students; to believe in themselves and to always do their best.
"I wanted to have an impact in young children's lives, I feel like it's important that they feel like they are heard and important," says Scanlon.
If you would like to nominate a teacher for this award sponsored by 47ABC and Accurate Optical, check out our "Contests" section of our website.