ACME Markets open for business in Salisbury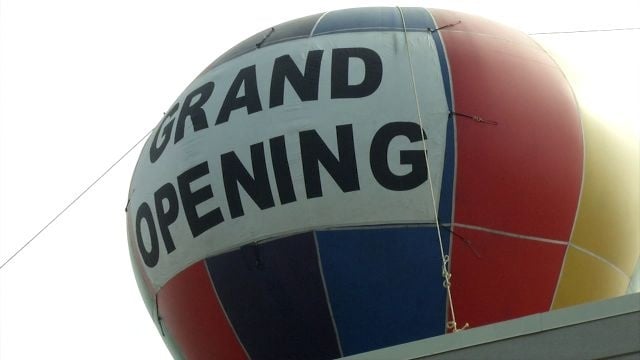 In a packed parking lot Friday morning, officials cut the ribbon signaling the official opening of the ACME grocery store in Salisbury.
The store has been re-branded from what was for years the Giant food store on Salisbury Boulevard. This is following a merger between the parent company of Giant, Ahold USA, and the Delhaize Group this past summer.
Salisbury is no stranger to ACME Markets. There was a store in the Twilley Center; however, it closed several years ago.
"We get our customers back," says store director Renee Baldwin. "All of the customers that have been looking for acme brand, they can come back and see us again. We look forward to working with the community and keeping everybody involved."
Baldwin touts the store's signature items like Lancaster Meats.
She also says the store is a "no card zone", meaning customers can score deals on store sales without bonus cards.
At the ribbon-cutting Friday morning, ACME also presented gift cards to a number of local agencies including the Salisbury Police Department and the Salisbury Fire Department, Station 16.