New rules for Somerset chicken farms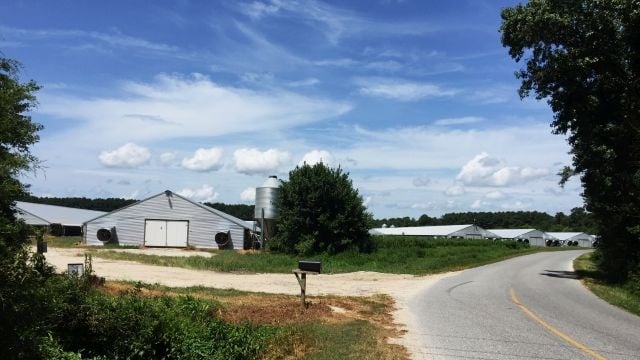 Long time Princess Anne resident Pat Timmons knows what it's like to have new chicken houses built next to her.
"The smell was so bad we ended up living in our house; we couldn't be outside where we had planned on being," explains Timmons.  
For over a year Somerset County residents like Timmons have been vocal about poultry house concerns—the odors, the noise, and the fans blowing potentially hazardous materials into their yards.
On Tuesday, their voices appeared to be heard as County Commissioners adopted an ordinance to change a number of regulations.
Satterfield tells 47 ABC, "We think the ordinance adopted by the Somerset county commissioners is reasonable, is balanced, and will help protect the residents from what they think are problems from chicken houses without too much undo hardships for people who want to build chicken houses in the county."
Bill Satterfield is Executive Director for Delmarva Poultry Industry, Incorporated. He's happy with the changes, which will affect for new construction starting October 1st.
The space between any chicken house and any residence will be doubled, from 200 feet to at least 400 feet and possibly more for any chicken house exceeding 225 thousand square feet.
The ordinance also calls for buffers, like plants, around poultry houses to further block the view, sediment in the air, and odor.
Timmons says the changes are a step in the right direction, but she's been disappointed in the past, moving down the street to distance herself from a chicken house.
"So we built down here which is a quarter of a mile from the chicken houses and we still when the wind is blowing in the right direction we still have the odor I don't know how far you would have to go to get rid of it completely," Timmons
Satterfield applauds the changes – but also calls for mutual understanding from residents.
 "A lot of people that move to agricultural areas will understand that there are certain smells, sounds, traffic patterns that are normal," says Satterfield.
Somerset county is the second county on Delmarva in the last year to make changes to their chicken house zoning codes. Accomack county was first and Wicomico will be the third.