The Harriet Tubman Experience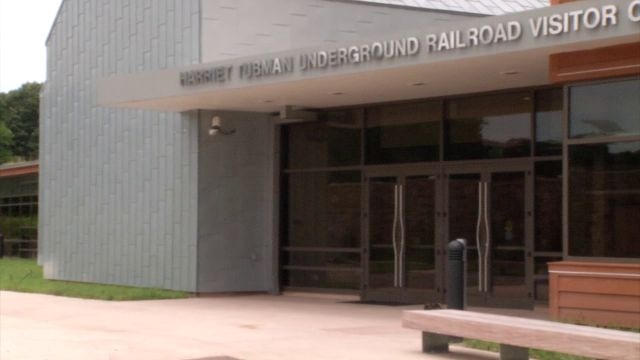 The underground railroad conductor – Harriet Tubman grew up in Dorchester county, just miles from downtown Cambridge where you can find the Harriet Tubman museum.
This location is part of the Harriet Tubman Underground Railroad Byway, a self-guided, scenic driving tour with more than 30 sites related to freedom seekers in the 1800s.  On Saturday GWWO Architects came to the Harriet Tubman visitor center to discuss their vision for the new Tubman experience. Sr. Architectect Chris Elcock and his team at GWWO inc. collaborated with the exhibit and landscape to come up with a new park concept called "The View North"
"We did our own reading – a lot of our own reading just to make sure we got a sense and real understanding of what life was like in the 1850s and what Tubman would have seen and experienced at that time," said Elcock.
 
Elcock tells 47 ABC that slavery on the Eastern Shore was a lot different then slavery in the south. The Eastern Shore had a large population of free Blacks including Tubman's husband and father. The communication between free and enslaved blacks created the foundation for the success of the underground railroad and quickly became a source for their journey.
Harriet Tubman was able to get a bittersweet taste of what life was like as a free person through the relationship with her husband and father. However, she was not free and the divide between them ultimately served as a catalyst for her movement.
The new exhibit will personify the life and experience of Harriet Tubman and the journey through The Underground Railroad. 
"You're headed north and you have to make detours and sometimes you have to come backwards and sometimes you had no direction at all.  The trip through the railroad was not a simple straight shot, said Elcock. "Tubman didn't lead the people straight to New York with ease and the experience that we are creating here will reflect that."
The new exhibit will be opened to the public on March 10th, 2016 which is also the death and only date marked for Harriet Tubman.