Initiative Aims to Protect Coastal Bays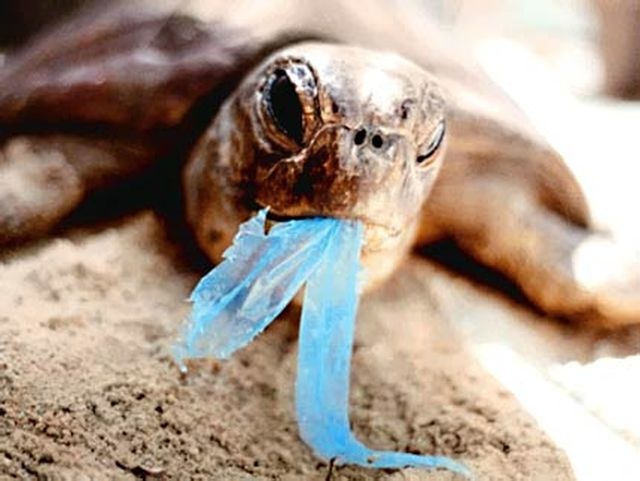 It's safe to assume we all know what recycling is but a new Ocean City initiative brings to light that that may just be the surface to a safer environment. 
The Maryland Coastal Bays program is working through Ocean City's Green team in an effort to get all OC restaurants to use Eco-friendly serving ware.
" We have a lot of commerce here in the coast and mid Atlantic and if we have more people supporting the sustainable effort and that product becomes more available I think that we could see the mid Atlantic area being one hub for the production of all those products." said Jodi Wright, the owner of The Shark and Casual restaurant on Ocean City.
Jodi uses sustainable products for her restaurants and has been doing so for 16 years. But she believes that the power is really in the numbers for this one. 
"If we have more support in our market the more buying power to go to a vendor or certain manufacturer and say that we're committed in using sustainable packaging. said Jodi.
47 ABC also spoke with Sandi Smith at Ocean City Coastal Bays and she is a all aboard this new initiative, saying it's something that's been in the works for a while.
"If we can create a program that makes it easier for restaurants to purchase for the same prices that their buying and do it in volume it would be great for the whole coastal region." said Smith.
She also goes on to say that trash that doesn't actually  break down which has a significant effect on sea life. The Coastal Bays program cites a specific incident in 2010, when a humpback whale was found dead on the beach in Ocean City. After an examination of the remains – experts concluded the animal died from swallowing the plastic top of a spray paint can.
Businesses like Seacrets are also looking to jump on the biodegradable bandwagon by adding some new rules to their operation.
"We try to keep as much as we can out of the entire open water area of the restaurant. Just recently we stopped serving straws and tubes out there unless someone specifically requests it. " said Scott Studds, general manager at Seacrets.
If you're with an Ocean City business and are interested in getting on board with this Eco-friendly project here's a link  for more information: http://www.mdcoastalbays.org/