The death of 20 terrapins found in crab pot could have been prevented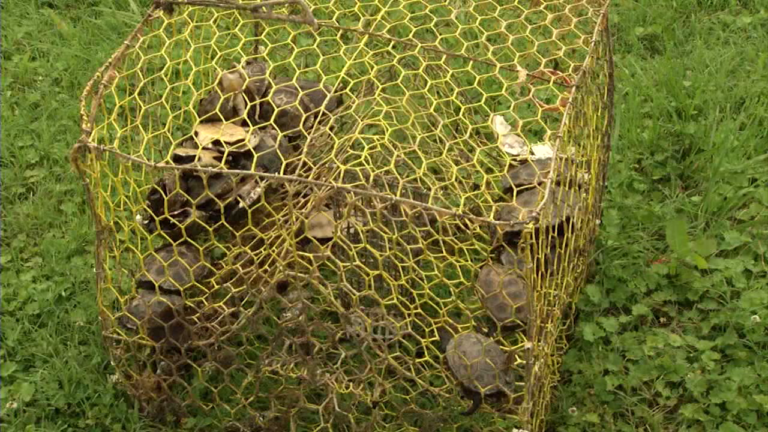 Commercial crabbers found a grim discovery in one of their crab pots over the weekend. Twenty terrapins were found dead inside one of the commercial pots in Ocean City this weekend.  Representatives at Maryland Coastal Bays tells 47ABC this is unfortunately a common sight. 
The terrapins are reptiles, and while they enjoy the water they still need to breathe air.  They often feed on similar food as crabs do, and if they get stuck in the cages for too long they drown. 
Unfortunately, these turtles could have been saved had their been a bycatch reduction device installed on the crab pot.  Sandi Smith of MD Coastal Bays tells 47ABC "our commercial crab pots and recreational crab pots have like a circular opening, which a turtle can get into. So you secure this on each side of your opening.  The crab can get in it no problem, but the turtles can't." As she held up the rectangular device.
Smith also put a warning out to boaters to look for the buoys that mark the pots, because the propeller can cut the buoy off the pot, leaving the animals that venture in to it to die.