Perdue teaches oyster restoration skills to local students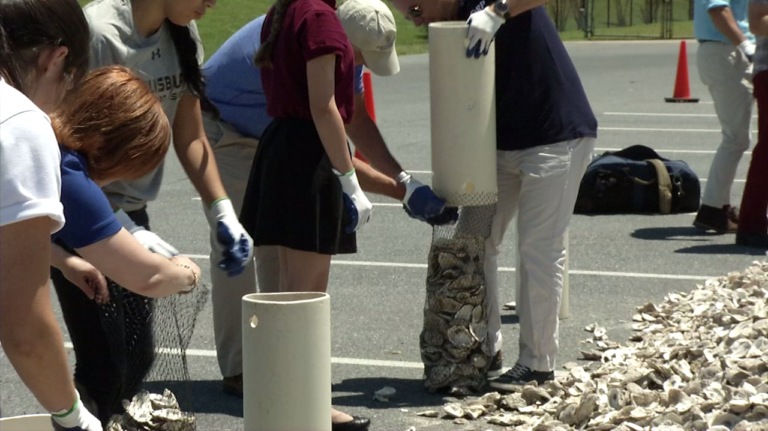 When you hear the name Perdue on Delmarva, chicken is probably the first thing that comes to mind.
However, on Thursday Jim Perdue taught students from Salisbury Christian School about oyster restoration. He holds a PhD in marine fisheries.
Perdue says, "They're important to the ecosystem and they're no longer there. Just like a car has to have a filter to operate, the Bay without a filter can't operate."
Oysters filter up to 50 gallons of water a day. Salisbury Christian students helped Perdue and other members of the Oyster Recovery Partnership fill hundreds of bags of oyster shells. They will be used for oyster hatchery production. We're told these bags will lead to the creation of about a million new oysters in the bay.
Stephan Abel with the Oyster Recovery Partnership says, "Do we need more? Absolutely. That's why every bit including what these students are going to be doing today to help us are going to make a difference."
Since the year 2000, six billion oysters have been planted in the Chesapeake Bay in an effort to help restore it's health.