BMX legend diagnosed with CTE postmortem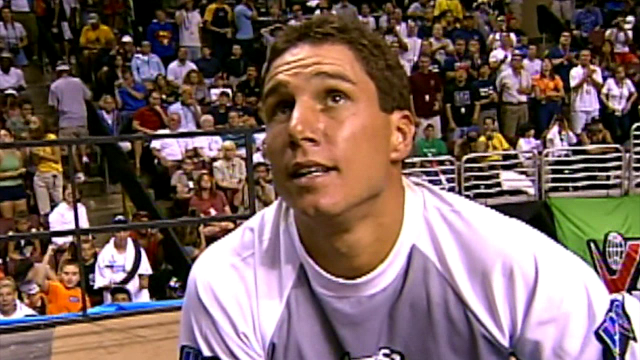 Last week, ESPN reported that freestyle BMX legend Dave Mirra had been diagnosed with CTE, the same neurodegenerative disease found in a number of boxers and football players.
Mirra died in February, at age 41, from a self-inflicted gunshot wound.
Like dementia, CTE can currently only be diagnosed with 100% accuracy after someone has died. Mirra is the first so-called action sports athlete diagnosed with the disease.
On Wednesday, 47 ABC caught up with professional BMX racer Tony Hoffman, who was in town for a number of speaking engagements about his personal struggles with addiction.
We also asked him about head injuries and extreme sports:
"We're just in the beginning stages of learning about what these concussions do, and it worries me because I've had five concussions myself. My buddy's had 30 concussions which is an astronomical number of concussions. And it's like, 'What are the effects going to be for everybody else?' We need to take head injuries more seriously. We just don't have that many doctors that are focusing on that and we have a lot of athletes out there putting their lives on the line," Hoffman said.
Dave Mirra will be inducted into the National BMX Hall of Fame on June 11th.