VoterGuru looks to solve primary indecision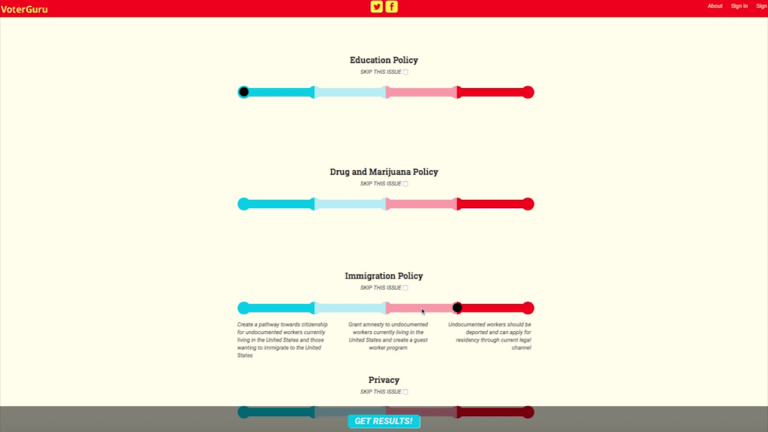 When the clock strikes seven Tuesday morning, voters in Delaware and Maryland will hit the polls. Deciding which of the five remaining Republican and Democratic presidential candidates deserve their vote. For supporters who have already made up their minds voting will be a no-brainer. As for those who are still undecided, enter VoterGuru.
"what we are is a survey platform that helps the user understand the key issues in the 2016 race and then it helps the user understand where they align on those issues." Said VoterGuru President and Co-Founder, Ben Krakow.
Krakow tells 47 ABC that he got the idea to develop VoterGuru in 2014 when he was compiling data to properly asses the candidates in the mid-term election.
On VoterGuru, each user is matched with a candidate based on the answers they give to their choice 13 policy-related questions. The user can choose from five different options on an ideological spectrum. Krakow says VoterGuru isn't your typical online political matchmaker. We're told the web-based app focuses on the stances taken by the candidates, both now and in the past.
Krakow told us, "We also track something we call conviction score. Candidates often change their stances, they vote differently, they change their stances over time on an issue or their positions evolve."
Once you're done answering questions, VoterGuru will show the candidate your views align with. Scales also display where the other candidates stand in relation to your match on certain issues. The darker a candidates circle is shaded, the longer he or she has held a particular stance on an issue.
Click here if you'd like to check out VoterGuru.