$10.25 minimum wage proposed in Del.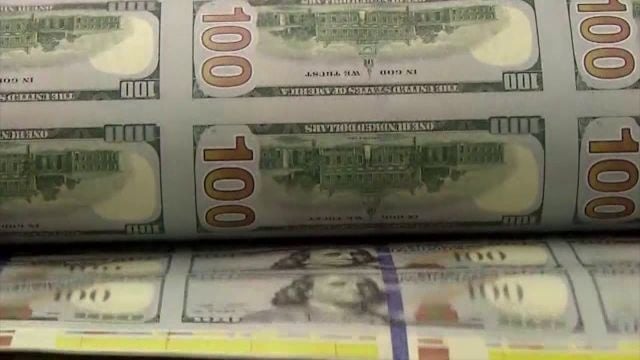 A bill that was increase minimum wage to over ten dollars per hour has made it out of a senate committee and took the floor on Tuesday afternoon.
Democrat Senator Robert Marshall of District 3 is the chief sponsor for Senate Bill 39 which outlines plans to raise wages to $10.25 over the next four years. It would tack on an additional 50 cents to the current minimum of $8.25 an hour starting in the year 2017 and add another 50 cents every year until 2020.
"They [workers] play a vital role." Says Senator Marshall, "They make a difference in our day to day lives. We may not think about it, considerate that way, but they do and for this reason we're recognizing their labor and their good work."
This would be an obvious boost for workers, but Millsboro resident Scott Doto tells 47 ABC this would be a huge burden on small business owners.
Doto, a production manager for a Millsboro poultry company, explains it's hard enough finding skilled laborers; therefore, an increase in wages could potentially have a negative effect on consumers.
"Trying to get workers is hard so we pay a premium wage. In order to compete with someone making ten and a quarter an hour, we'd end up raising wages…which the industry just raised wages locally. Again, businesses would pay its accost on the consumer." He says.
While consumers could see the impact, Senator Marshall believes competition for the best workers could be a good thing. He also argues a bigger paycheck would encourage a better product.
"It creates a level of comfort, it builds moral for a company and I think it offers more competition…and if that employee has experience then they will be recognized for their loyalty and their good work." Says Senator Marshall.
Patrick Jackson, Deputy Communications Director for the Senate Majority Caucus, says the bill was discussed about two hours Tuesday and will be brought back to the table Wednesday.
According to Jackson, it can be brought back if it dies Wednesday. There is a recall provision period where a senate member on the prevailing side has three legislative days to bring it back on a future agenda.
If it does pass, it moves on to the House.
The senate is expected to pick up deliberations at 4 p.m. Wednesday. Jackson tells 47ABC Senate Bill 39 is the first item on Wednesday's agenda.
47 ABC will continue to follow this story and bring you updates as they become available.