DE lawmakers debut lyme prevention initiatives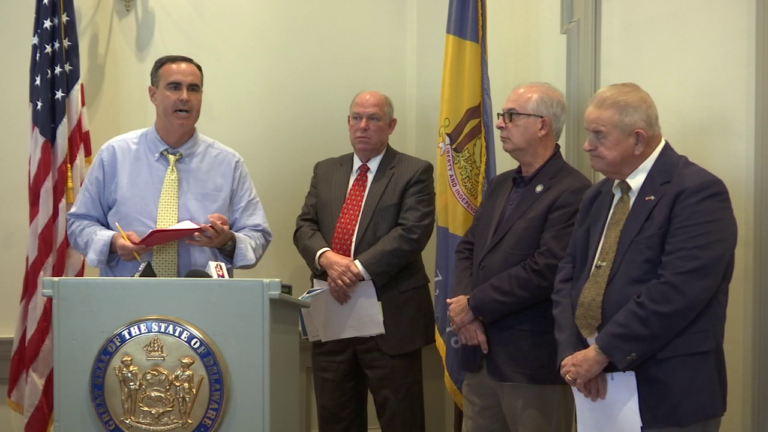 State leaders say with their new four-pronged approach, they now have the beginnings of a battle plan to take down ticks and Lyme Disease in Delaware.
Unveiled Thursday at Legislative Hall, lawmakers say these initiatives aim to educate the public and doctors while eliminating the financial burden associated with Lyme.
"We've had families who have been bankrupt. We've had families who had to move out of Delaware, and we just can't have that happen." Senator Ernie Lopez tells 47 ABC.
In attendance Thursday morning were patients, like Carol Webster, who claims to have chronic Lyme Disease. She says she has for the past three years.
Webster tells 47 ABC since chronic Lyme isn't recognized by some doctors and insurance companies, she and her husband have suffered in more ways than one.
"The biggest hurdle was financially." said Webster, "The treatment has cost us so much money that we had to take out a second mortgage on our home."
Two of the four initiatives address the education of doctors and insurance companies.
One requires the passing of legislation to establish a "medical professional oversight board" to educate healthcare providers about Lyme Disease.
Another, which does not require legislation, would create a working group made up of insurance providers to develop ways to improve coverage for Lyme patients.
"I'm encouraged for the first time, especially when we heard the insurance companies were involved," Webster added, "So many people don't believe there is such a thing as Lyme, we've had people say such things like "I think it's all in your head"."
The other two initiatives have to do with research and tick control.
They recommend the creation of another working group, made up of agriculture officials from Delaware universities to research tick biology and ecology throughout the state.
The fourth initiative requires the drafting and passing of legislation to expand DNREC's mosquito control statute, to allow them to work on reducing the number of ticks in the state.
The hope is that eventually this could lead to the creation of a tick control branch.
Senator Lopez tells 47 ABC that the task force does not need to wait to get started on the working groups.
As for the legislation, law makers we spoke to say that they already have bipartisan support.