16 guns reportedly stolen during burglary at Stevensville gun shop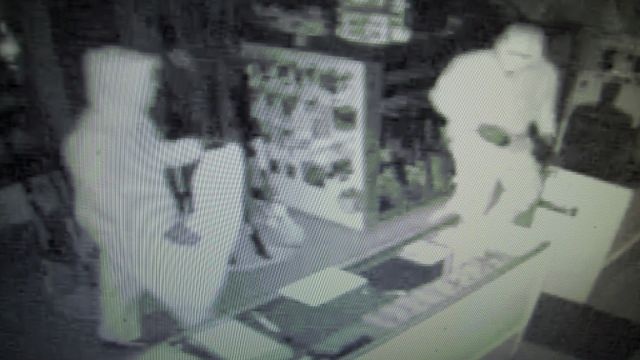 A Stevensville gun shop was reportedly robbed early Tuesday morning, with the suspects taking more than a dozen firearms.
The Office of the Queen Anne's County Sheriff says around 5:50 AM, the alarm at Chesapeake Guns on Island Plaza Court was activated, and a Deputy responded within 10 minutes, and met the owner at the scene. Officials say they believed that the business was secure, and that it was a false alarm.
It was only later that the co-owner arrived to open the store, and apparently found drywall and insulation on the floor, and contacted the Sheriff's Office again. Investigators say this is when they found that a neighboring vacant unit had been burglarized, and that the suspects got into the gun shop thru the wall.
According to the report, once inside 6-8 long guns and 6-8 handguns were taken from display cases, including two 12 Gauge Mossberg pump, and a Browning 9mm handgun. Security footage of the incident reportedly shows two people in light colored clothing with hoods and gloves, taking the weapons, before quickly exiting back thru the hole in the wall.
Anyone with information about this incident is asked to contact the Sheriff's Criminal Investigation Unit at 410-758-0770, or send them a message through their Facebook page. Chesapeake Guns was burglarized back in July, where 16 guns were taken.