New guidelines for youth football released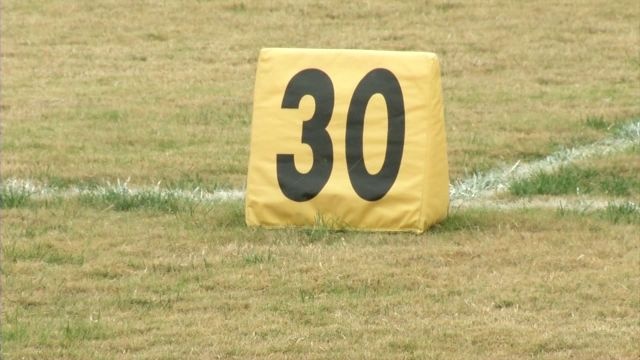 New guidelines released by the American Academy of Pediatrics ("AAP") aim to improve safety in youth football.
A 2009 study from Stanford Children's Health found football-related injuries that required hospital treatment included 215,000 children.
New guidelines from AAP include offering non-tackle football games as an alternative and zero tolerance for illegal head-first hits.
Ed Urban, founder of the Falcons Youth Sports organization in Fruitland, says he agrees that awareness of the risks and injuries of football is important but tells 47 ABC he believes some of the recommendations are a bit overboard for youth football.
The specific recommendation Urban referred to is the one to having athletic trainers on the sidelines of games. According to Urban, it's costly but it's also not effective for youth football.
"We don't…cure." He explains. "All we do when we have an injury…we send the boy to a proper place, whether it's a hospital or a clinic or what have you, so an athletic trainer being here…I really don't know what that would solve."
Urban also says many of the recommendations made the AAP are ones his teams already follow.
"You don't tackle with your helmet…you tackle chest on chest, so your head is always up." He says. "If you're looking down and you see grass, we say that's wrong."
While the AAP says the recommendations were released to improve safety on the field, They admit there are drawbacks.
A statement on their website reads "Delaying the introduction of tackling until a certain age may reduce the risk of injury for ages when tackling is prohibited, but this could lead to even higher rates of injury when tackling is later introduced if players have their first tackling experiences when they are older, stronger and bigger."
As of right now, the guidelines are not mandatory or enforceable.