3rd Warrior Beach Week kicks off in Del.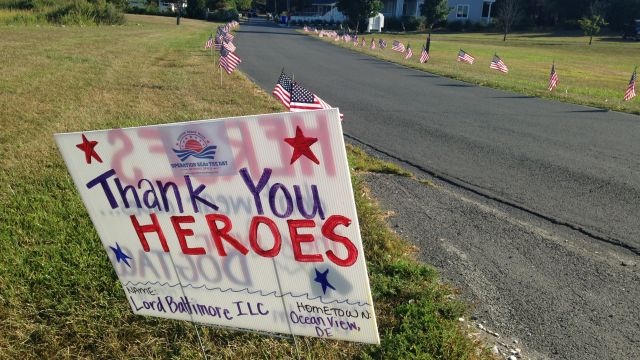 For their 3rd year, Operation SEAS The Day has kicked off their annual "Warrior Beach Week", welcoming the families of veterans to vacation in Bethany beach.
Signs made by the community were planted near Marshy Pope Road in Ocean View welcoming the special guests on Tuesday.
Beach homes are donated to accommodate the families and they get coupons for things like going out to dinner.
The families include veterans from different branches including the army, navy, marine corps, and Air Force.
47 ABC spoke to Oscar Gonzalez, a U.S. Army Ranger veteran, who returned for his second year and now assists in welcoming newcomers.
"This organization is a family and they have helped us overcome things," He says. "They have helped us, they have been our advocates. They have been our family. They have welcomed us."
Warrior Beach Week ends this Friday with a special "Motorcade" event, which begins at 5 p.m. at Sea Colony in Bethany Beach.
There will also be a concert featuring Aaron Tippin at 7 p.m. Tickets are still available on the Freeman Stage website www.freemanstage.org