Somerset Co. health dept. looks to raise overdose awareness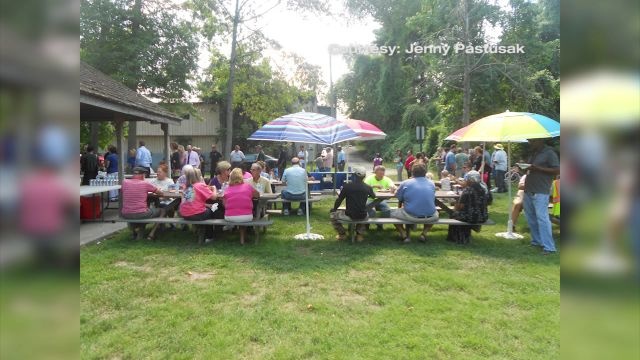 Drug overdoses claimed five lives in Somerset County in the first three months of the year.
Somerset County health officials worry if those numbers remain consistent throughout the rest of the year, it would result in a 400% increase in the county's overdose death rate compared to last year's.
"We're seeing a lot more cases of overdose calls not just in the town of Princess Anne, but the whole county as well", Said Chief Timothy Bozman, Princess Anne PD.
Statewide 858 Marylanders died last year from drug or alcohol intoxication.
To help decrease that alarming number Governor Larry Hogan is taking action.
"The governor has declared the coming week overdose prevention awareness week in Maryland.", Said Matey Barker with the Somerset County Health Department.
This plays off of Sunday being International Overdose Awareness Day and September being National Recovery Month.
Friday afternoon, the Somerset County Health Department and Barker did their part to raise awareness by hosting a "hot dogs in the park" event to reach families…especially young people. About 200 people turned out.
"We know that 60% of those who abuse prescription drugs do so before the age of of fifteen, so we need to get this knowledge to them at a very young age."
In addition to educational efforts the health department has been providing training on how to use life-saving overdose kits.
"I had half my staff trained in administering Narcan." Said Chief Bozman.
Officers aren't the only ones being trained.
We're told that social service workers, school nurses, and community members are also learning how to use the kits.